Everyone on set…? Good, because it's showtime!
This week Strictly Does Hollywood, and all our remaining ensemble cast will have to give an Oscar-winning performance if they don't want to end up on the cutting room (dance)floor.
We've got 13 classic movies packed into one feature-length show; our dancers are eagerly awaiting for their call to the set. And after they give a powerful performance we'll be there like the paparazzi waiting to get their thoughts after they dazzle the crowd.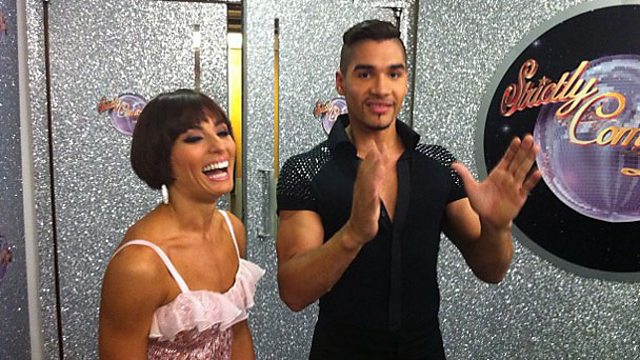 "We had some iconic moments in that dance, even Flavia was nervous"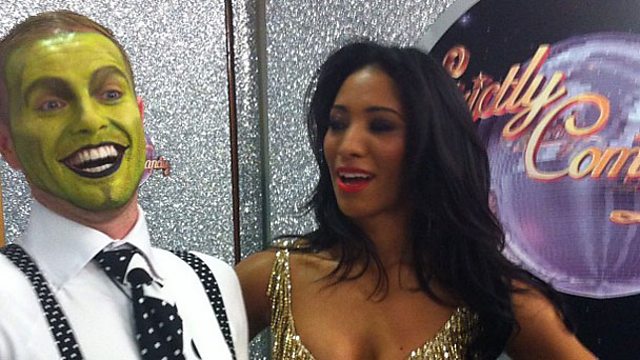 "Such a buzz, the polar opposite to last week!" - Nicky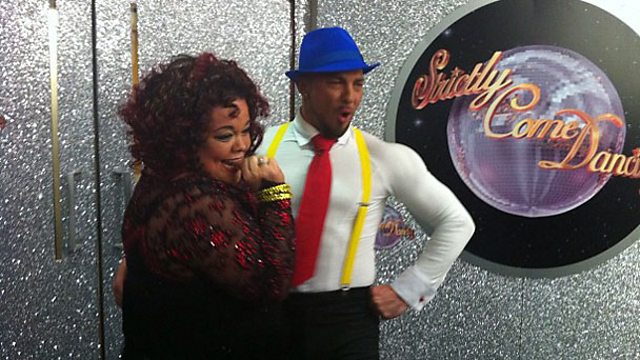 "Wooo you worked it girl! AMAZE!" - Robin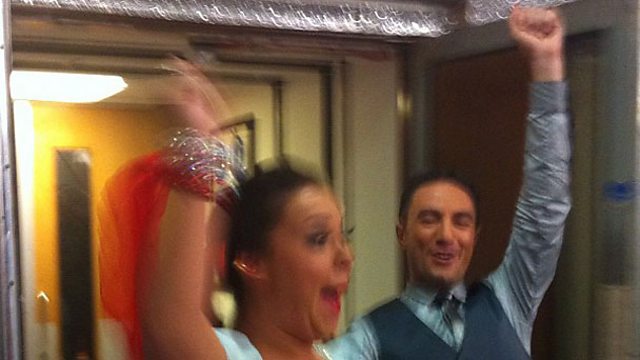 "29 points! I'm Over The Rainbow" - Dani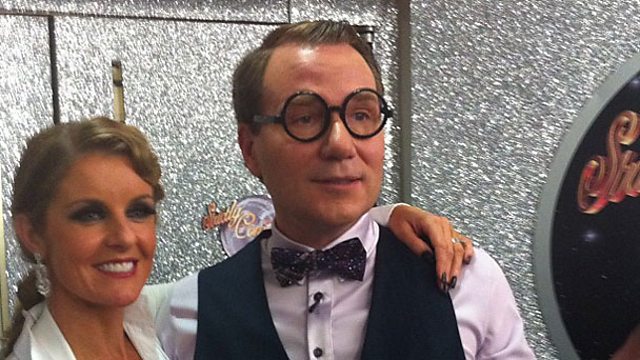 "My favourite part was the typing, I can do 60 words per minute" - Richard
"It's as close as I'll get to being a Bond Girl" - Kristina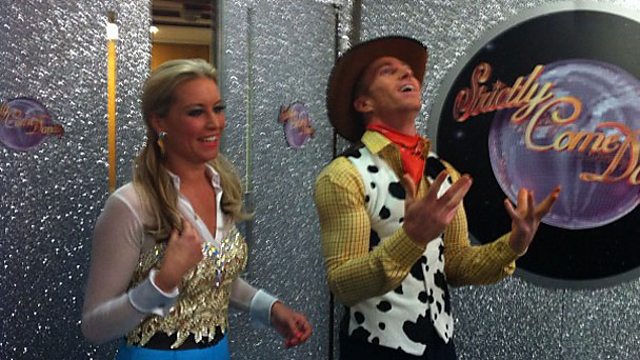 "Darcey said we are an elegant couple" - James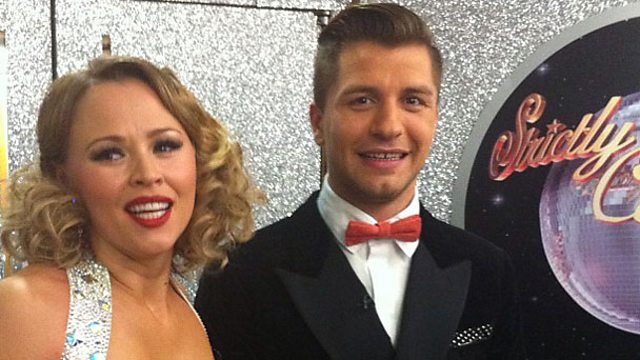 "I was smiling like a madwoman that felt so good!" - Kimberley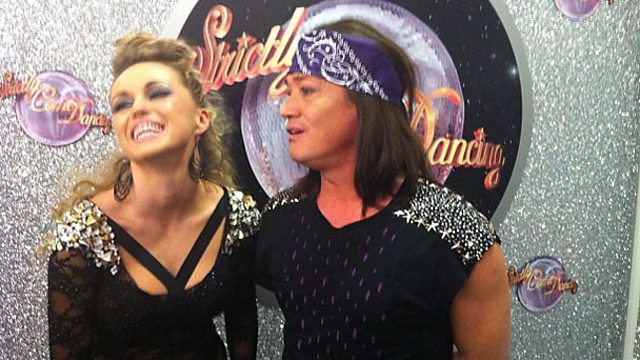 "I don't know what planet Bruno is on, I look nothing like Les Dawson" - Sid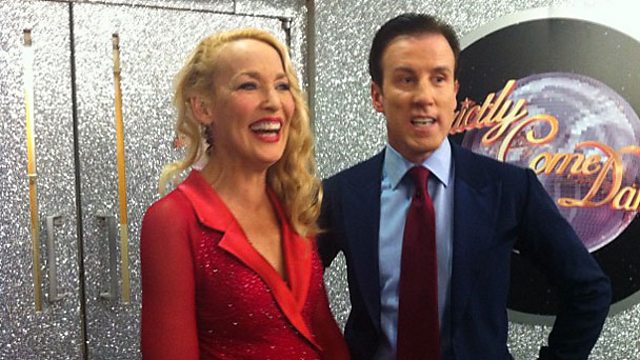 "Craig I know you love me really" - Jerry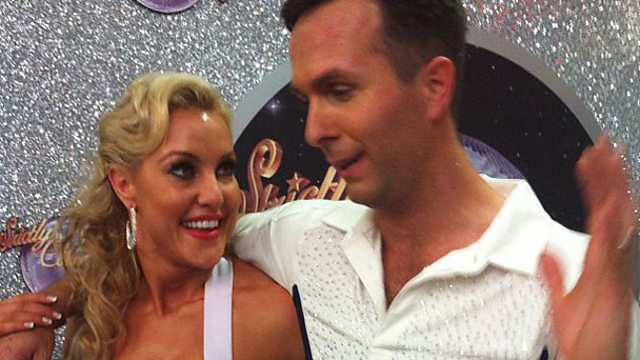 "'Good hips' from Len Goodman, that will do it for me" - Michael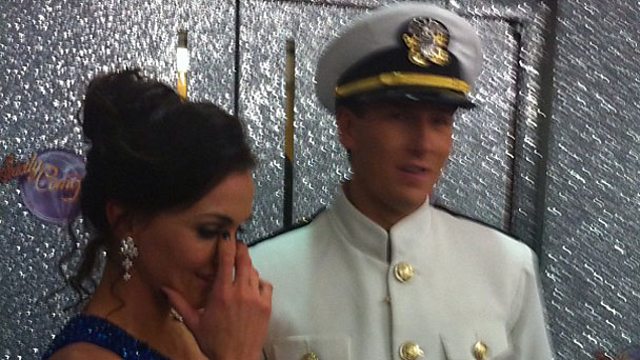 "Oh I got my dress caught! Let me do it again!" - Victoria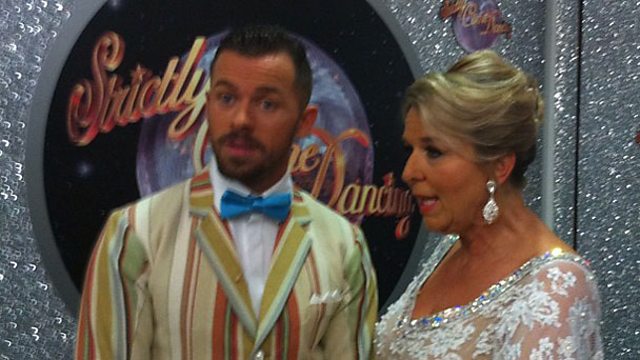 "I'm a little disappointed with the judges' comments" - Artem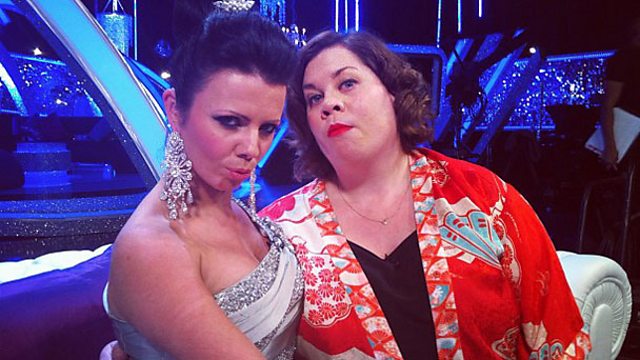 Perfecting their Hollywood pouts are Katy Brand and Karen Hardy on our Red Button coverage tonight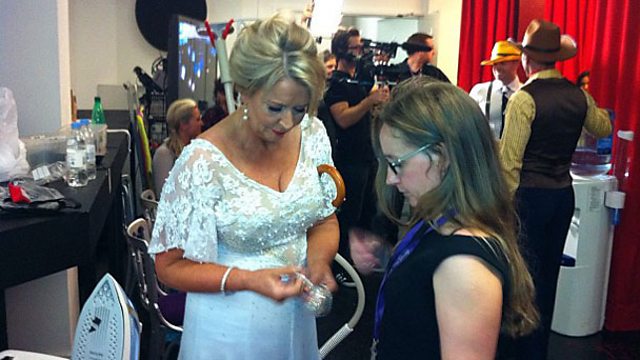 One hour to go! Enough time for Fern to pick out few sparkly accessories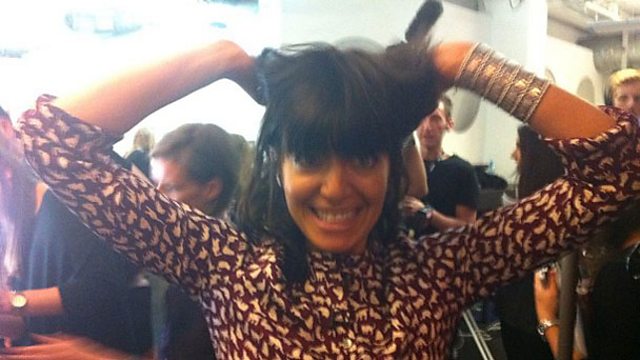 Claudia just wants to let you all know tonight's Hollywood special will be hair-raisingly good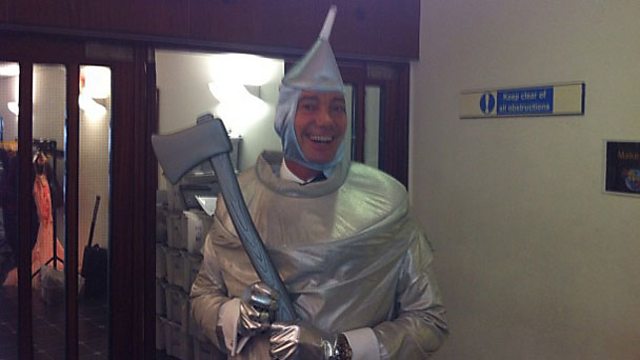 Have a heart it's Craig as the Tin Man