In the build up to week six of Strictly Come Dancing, we've not only had a whole host of lovely guests gracing our positively plush #ittakestwo sofa, but we've had some funny and fantastic comments from you guys.
Our daily #ittakesbrew is gaining followers with a pictures sent in that we've passed onto our tanning lady so she can update her colour charts for those spraytans;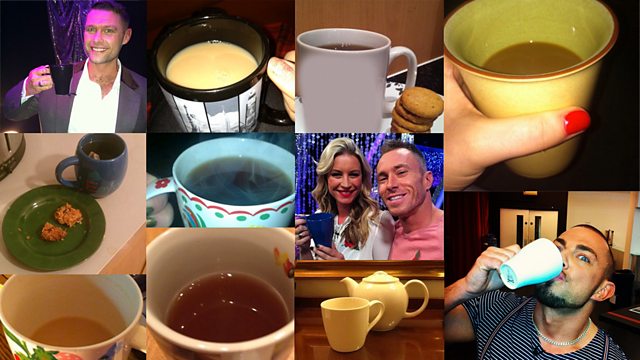 We think our cutest addition to the brew collection this week came from jonesmcleod who sent in this picture;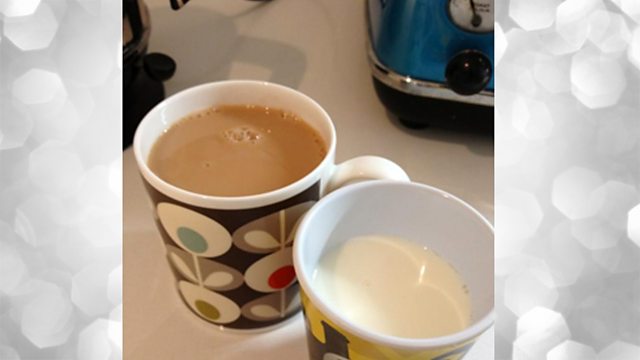 with the comment "we're ready ! Brew for me, milk for my two year old son!" Altogether now... awwwww.
At the start of the week (last Monday) there was a lot of love for our eliminated couple Colin and Kristina. Caroline Morris' 9 year old son, was upset Colin had gone out; "We were amazed by your high kicks!" she wrote. Julie Rewston from Nottinghamshire was "so sorry to see Colin and Kristina go...sadly missed and don't forget 'keep dancing'."
After Artem Chigvintsev forgot his shirt yet again for the Paso Doble, we obviously had quite a few comments sent in on the subject. Linda Fisher said what we were all thinking - "Could Artem leave his shirt off please?" with Babara Adams summing it up with her "phwar..."
Karen Linley and Pat Kemp immediately commented on how they would love to dance with Brendan after his appearance on It Takes Two with Victoria. Who wouldn't?
There was also a lot of love for Zoe's red shoes. So much so, we took a picture of them and included them in this weeks gallery. Here's another chance to see those A-MAZ-ING shoes;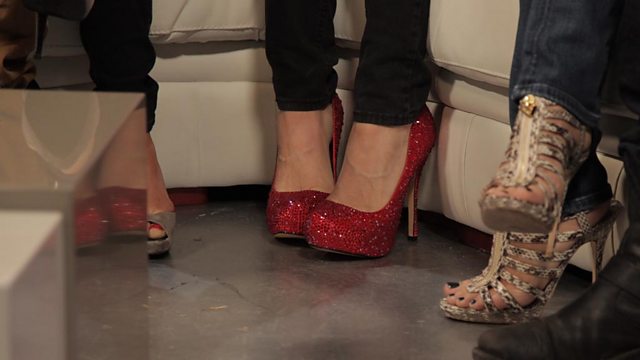 Linda Rasmussen, Julie Evison, Laurie Goldsmith and Valerie Keddie we just a few people who LOVED those shoes. We have to admit..they were special.
It was the turn of Dani Harmer and Vincent Simone to dance out the It Takes Two week with their Tango to 'Rumour Has It' by Adele. Here they were in the main Strictly studio;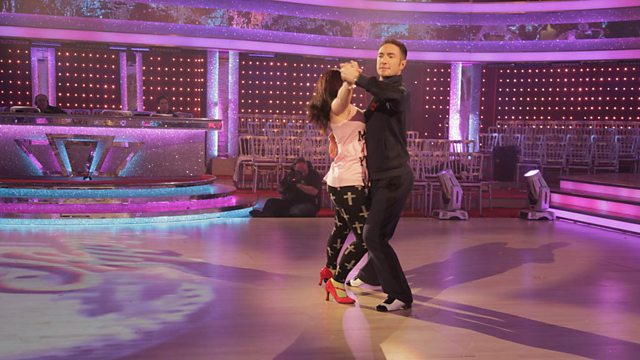 And you couldn't get enough! Pat Parkes commented on the "lil pocket rockets. love em" while Julie Hodges thought that "Vincent and Dani looked good just now in practice"
There was a lot of love for our Friday Panel - Conor Maynard, John Partridge and Su Pollard. Rachel and Sheila Mansley loved them all. In fact Sheila thought that "all Friday Panels on It Takes Two this year have been great!" Well thanks very much. Big smiles in the production office.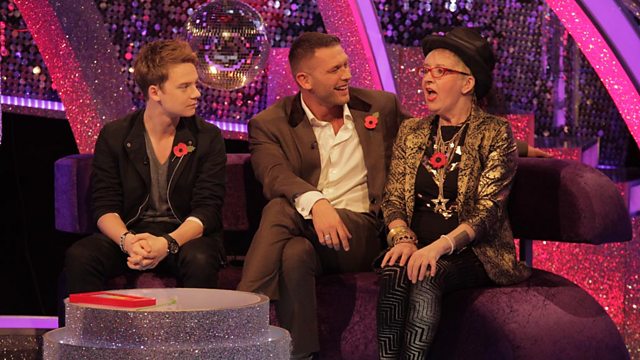 You particularly loved how John really new his stuff. Lauren Crockford "loves John Partridge. Need him as my life coach!" while Marie Gray thinks that we "should have John there every Friday! A big ray of sunshine."
And finally, we think that Shirely White summed it up quite well during the show on Friday; "sssh and do not disturb. I'm watching It Takes Two."
Well there you have it. Another week has passed and we're now on the road to Wembley!
We hope you're ready for quite a week on It Takes Two and don't forget you can always send your questions and comments to our guests. Just look out for our daily shout outs.
Thank you again for getting involved! We always love your input.
See you tomorrow!