This week we welcomed back the A-MAZ-ING Russell Grant who is our Stats Man for this series. Having spent the first 3 weeks with nothing but numbers and facts, he's now here to share his Strictly knowledge with the world!
Training Hours
This week we see that up to the end of Wednesday 31st October, Michael had done the most training with 26 hours and Denise has done the least with 16.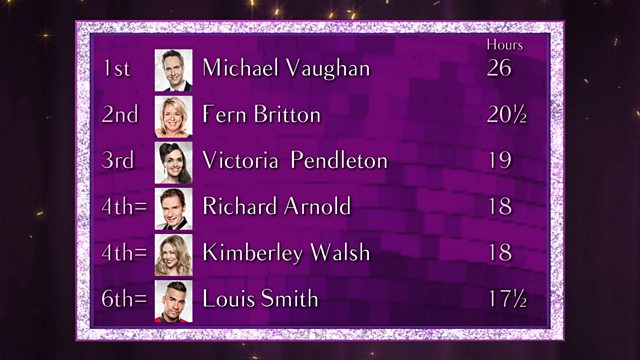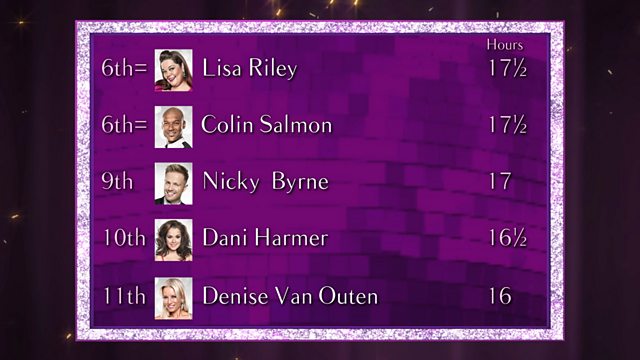 Overall in the series so far, Michael is way in the lead with a whopping 197.5 hours of training. While Dani is at the bottom with 132.5 hours.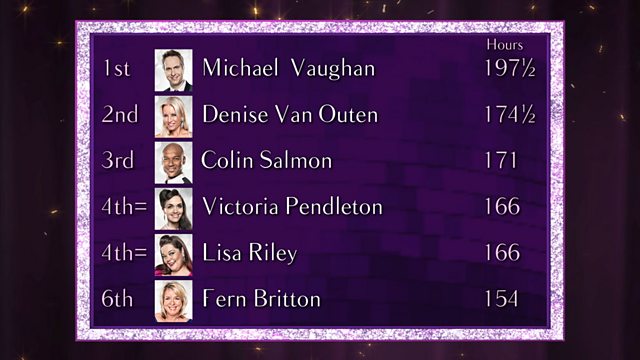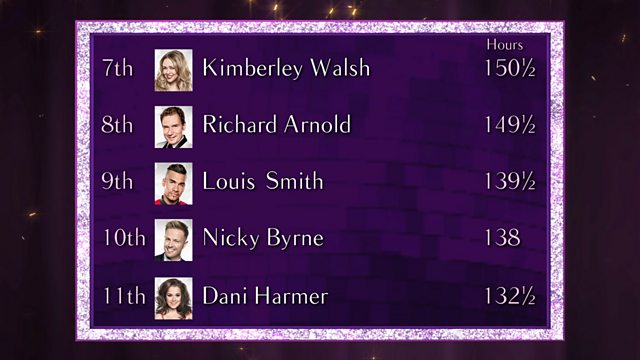 Strictly; the story so far...
In the 9 series we've had so far, 118 Celebrities have taken part;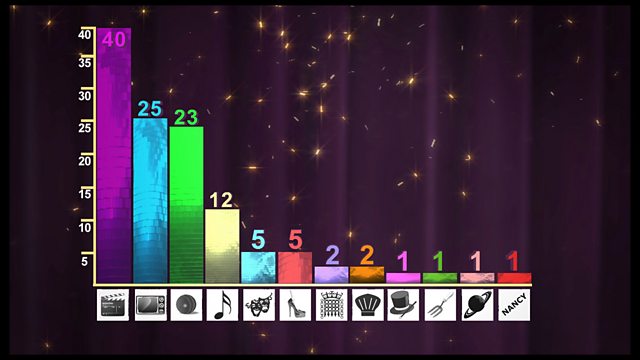 40 actors
25 Broadcasters & Presenters
23 Sport Stars
12 Musicians
5 Comedians
5 Models
2 MPs
2 Chefs
1 Magician
1 Gardener
1 Astologer
1 Nancy (we didn't know where to put her, so she gets her own group!)
And which professions have had the most success, I hear you ask...
The most successful professions have been...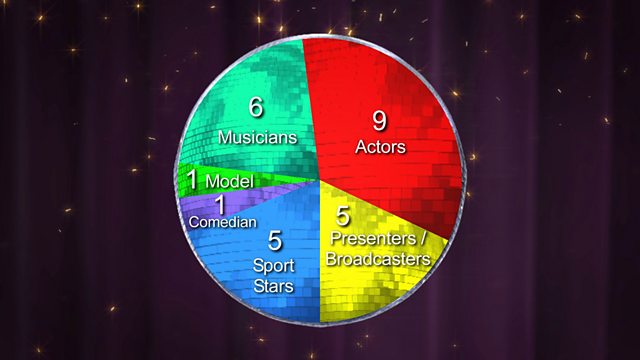 Age of the winners
All the winners so far have been in their 20s or 30s at the time of lifting the Glitterball Trophy. But the most successful age group of all is the 30s with 5 winners falling into this group.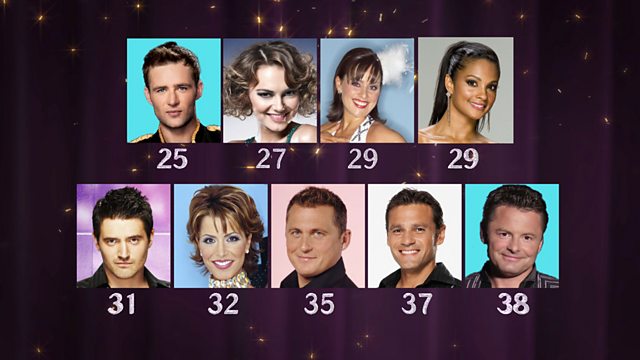 Previous scores in week 4
Historically, week 4 of the competition saw the following future champs top the leaderboard;
Natasha Kaplinsky with the score of 35 for her Foxtrot
Jill Halfpenny with the score of 34 for her Foxtrot
Mark Ramprakash with the score of 35 for his Paso
Chris Hollins however finished 8th in week 4 with his Salsa yet went on to win in 2009! He scored 25 points.
Peaking too early
There have been a few people scoring spectacularly well in week 4 and then failed to pick up the trophy in the end. The highest ever score recorded so far in week 4 was 36 points. Matt Di Angelo (with his American Smooth), Chelsee Healey (with her Quickstep) and Zoe Ball (with her Foxtrot) all reached this score but as we know, went on to finish runner up in Strictly Come Dancing.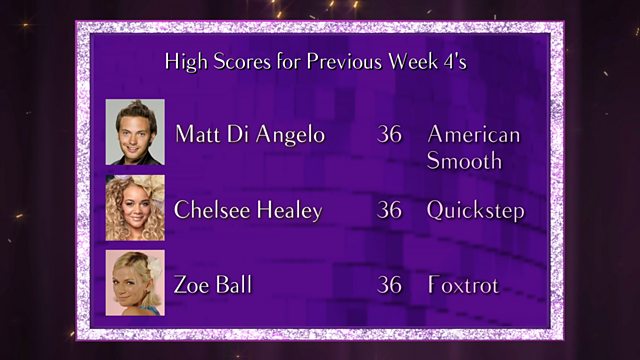 That's all the stats we have for this week but make sure you tune into It Takes Two every weekday from 6.30pm on BBC Two to find out more fascinating facts about Strictly.