Born to boogie, It's Helen George!
The Strictly stork is here to deliver you another new celebrity to our 2015 line-up! Presenting actress Helen George, also known as nurse Trixie Franklin in the brilliant BBC One drama Call The Midwife.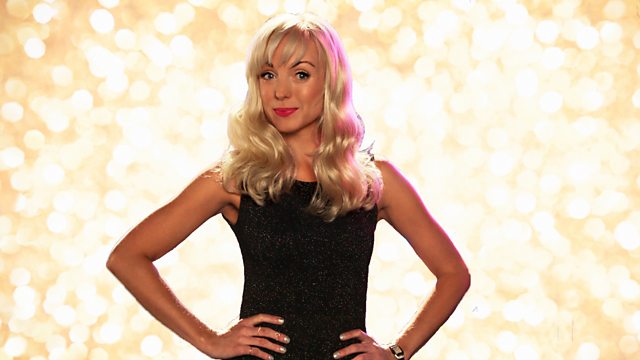 Helen George
Despite having performed in front of thousands, Helen admits to being "slightly terrified" at the prospect of setting foot in the Strictly Ballroom. The actual dancing might be a concern, but Helen freely admits to finding some of the elements to the show more alluring: "I can't wait to get my tan and sequins on."
To immerse herself in the role in Call The Midwife, Helen was trained in 1950's medical procedures, including delivering babies (obviously).
Helen learned her trade at the Birmingham School of Acting, before continuing her training in musical theatre at the prestigious Royal Academy of Music.
Helen has appeared on stage in Andrew Lloyd Webber's original cast of the Woman in White, Into The Woods and as Helena in A Midsummer Night's Dream. But equally impressive – for us anyway – is the fantastic fact that she has sung backing vocals at Wembley Arena and The Royal Albert Hall on tour with Elton John!
Let us know what you think of our latest Strictly signing and stay tuned to @bbcstrictly, facebook.com/bbcstrictly and here on our official News Blog for all the latest announcements.