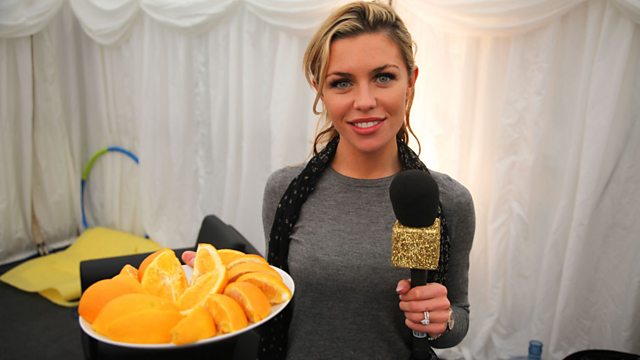 With just one day to go until our ten couples compete for a place in the Blackpool Ballroom, our celebrities have found themselves somewhat distracted. A shiny visitor came to Elstree Studios today, shiny enough in fact to rival the Strictly glitter ball itself.
After qualifying for the first round proper of the F.A Cup, the Borehamwood F.C players came to show us the trophy that they soon hope to have. Like magpies to silver, our pairs flocked to get a glimpse of the legendary cup.
Take a look as we go behind the scenes to find out who was the better footballer, Patrick or his ex-England footballer cousin Ian Wright, we test Abbey's ball skills and find out which famous footballer gave Kevin his shirt.