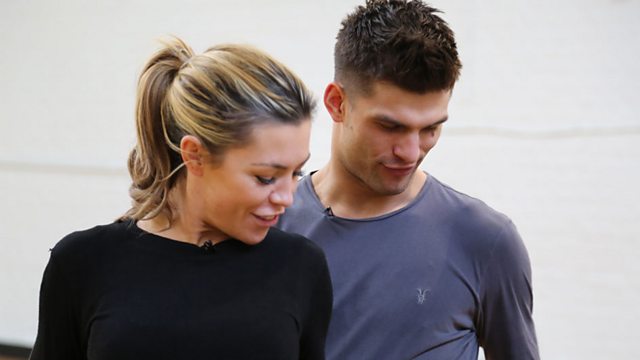 Dun dun daaaaaah. It's the Semi-Finals this week! No sooner had our five remaining couples caught their breath from the gruelling Strictly swingathon, they hit the training room and started learning not one but TWO dances each.
Now don't feel too sorry for them, they still get to prance around in sequins and sparkles on Saturday, so it's worth it.
Find out which dances Abbey, Patrick, Susanna, Sophie and Natalie will be performing this week and to which song here:
Patrick and Anya will dance the Paso Doble to 'Because the Night' by The Patti Smith Group followed by a Waltz to the Righteous Brothers 'Unchained Melody'.
Abbey and Aljaz will perform the American Smooth to Neil Diamond's 'Sweet Caroline' and the Samba to George Michael's 'Faith'.
Sophie and Brendan will dance the Paso Doble to 'Montagues and Capulets' by Prokofiev and the American Smooth to Lisa Stansfield's  'They Can't Take That Away From Me'.
Susanna and Kevin will perform the Foxtrot to Frankie Valli's 'Can't Take My Eyes Off You' and the Salsa to 'Move Your Feet' by Junior Senior.
Natalie and Artem will dance the Argentine Tango to 'Montserrat' by Bajofondo and the Salsa to Michael Jackson's 'Wanna Be Startin' Something'.
What do you think of this week's song selection? Let us know in the comments below.