Have you got that frightening feeling?
Today's not a regular day here at Strictly HQ. Our office has a spooky air about it and our corridors are filled with tombstones and zombies, all (I hope) in preparation for tomorrow's show.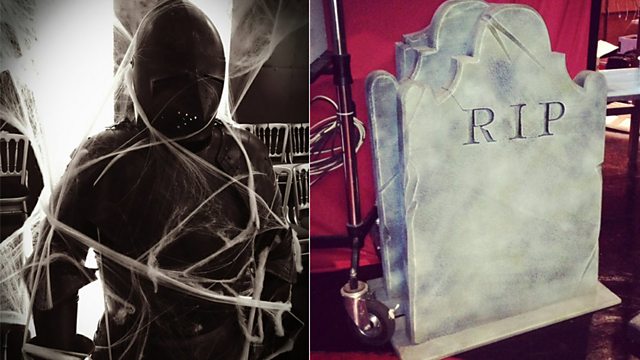 Earlier this morning, we caught up with our couples to find out if they've got a frightening feeling about tomorrow's show when Strictly Does Halloween.
Who's feeling nervous? Who's looking forward to shocking the Judges? And who just wants to hide under the sheets?
Check out our EXCLUSIVE video below and let us know if you've got a Friday or Frightening feeling. Who are you most looking forward to watching? Who do you think will top the leaderboard? And who do you think Craig will scare the most? Share your views... If you dare…