What a week it has been! We've finally celebrated Halloween on It Takes Two, Zoe danced with a spider and we saw the return of #hubbahubba Harry Judd on the Friday Panel, with everything coming to a climax over the weekend with the live Strictly shows. 
So what have you lovely people been talking about out there in the interweb?
Well our Strictly-bots have been taking note of all your lovely messages and here are just a few that tickled our fancy feet...
FuzzyRobson had been to see the FAB-U-LOUS James Bond and realised that a certain Vincent Simone may have been spreading his talents further afield that dancing; "Man in a blonde wig? Did I just see Vincent Simone playing the baddy in Skyfall?" Good point FuzzyRobson!
We caught Vincent wearing the said blonde wig again on the It Takes Two set. Check it out in our gallery from week 4.
Meanwhile Babswhitcombe sent in this adorable picture of her sons guinea pig. Hmmm I think I've seen this hairstyle somewhere before...Louis?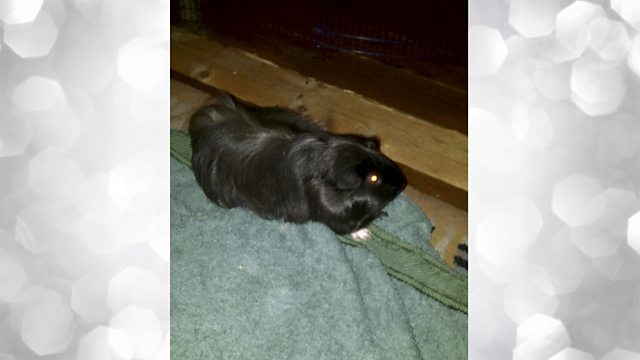 Anna_marie78 asked if we could give a birthday shoutout for her daughter who is 10 on Sunday... Happy Strictly Birthday Tyler! Sorry we couldn't get it on It Takes Two, but it was rather packed with the Friday Panel. 
lipping5 made the production crew giggle during the show on Monday with her message. "My 5 year old just shouted 'It's Craig Level Forward Mummy!'" when he appeared on It Takes Two. Thank you for brightening our Monday show Libby. 
And finally thank you to ezzbunch who sent the web team this message; "you make It Takes Two so funny! It makes me laugh so much!" Well thank you very much. We're glad you're enjoying our interaction.
Don't forget you can send us questions and comments throughout the week for all our guests on It Takes Two using our blog, Facebook page and Twitter feed.
As a way to thank you, here are two bare chested pictures for you!