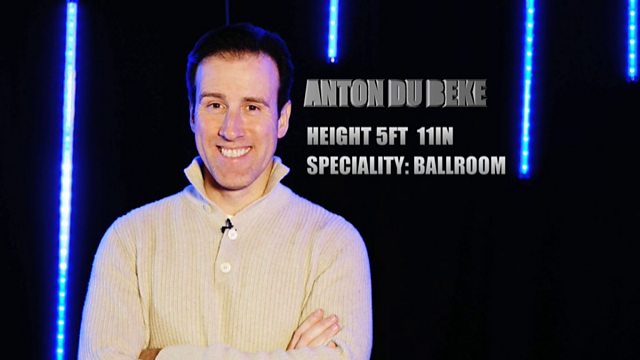 What does It Takes Two do with the drunken sailor? Set our Pro-dancers a challenge to see who can perform the most of these tricky dance steps in 30 seconds is the answer. This challenge always gets competitive as our dancers battle it out on the dancefloor for the ultimate prize…Pride!
Anton is currently the favourite after he managed an impressive 72 drunken sailors which caused him to exclaim, "I'm top of the Leaderboard for once in my life!" Pasha is bringing up the rear after a performance which proved that slow and steady doesn't always win the race.
However, with Artem, Janette and Kevin yet to undertake the challenge it's still all to play for. Who do you think will hot step their way to the top of the Leaderboard, take the Pro Challenge crown and in doing so set a new World Record?  Tune in to It Takes Two on BBC Two today and tomorrow at 6:30pm to find out and catch up with everyone's attempts so far here.