Well, I wasn't expecting that. Last week people were scrambling up the leaderboard like no-one's business, but this week has seen a few hiccups – Louis hasn't shaken off his nerves, emotion overcame Victoria once again and the judges felt that Lisa and Michael lacked the flair they needed.
Denise is still on top, it's a case of as you were for Dani and Kimberley, and Nicky, well, last week's dance-off has seen him rocket into joint second place. Leaderboard below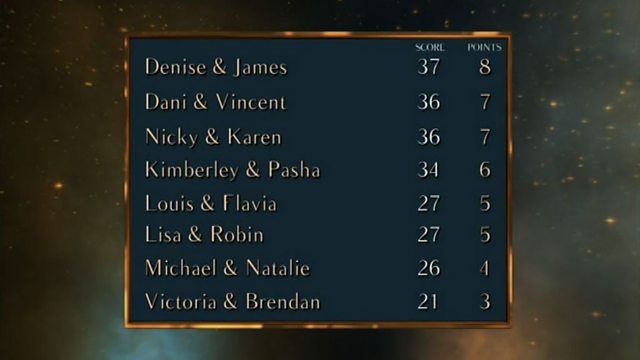 FACT: Only ONE couple (Nicky and Karen) improved on their previous week's score.