Welcoming our tenth Strictly celeb… it's pop powerhouse Anastacia!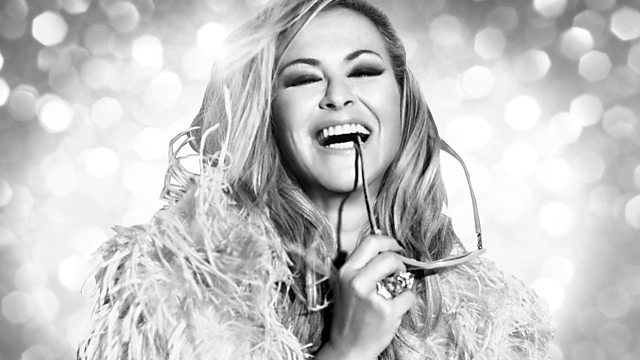 Born in Illinois, Anastacia shot to fame in 2000 after her debut song I'm Outta Love became a worldwide hit. This, along with other songs such as Sick & Tired, One Day In Your Life and Left Outside Alone cemented her pop star status. She has since clocked up over 30 million sales, four headline tours and an MTV Europe Music Award.
While Anastacia may be a seasoned performer on stage, dancing is a totally new challenge. She explained: "I am not a dancer… I am looking forward to having fun doing something I have never done before."
It was, however, watching past contestant's Strictly journeys that convinced the singer to take part: "I have always been a fan of this TV show and admired each contestant year after year… I have seen many people have a positive experience on this show."
With glamour and glitz being a key ingredient in any pop star wardrobe, Anastacia is hungry for as much Strictly sparkle as possible. She wants "bling, more bling and tons of lycra." We're sure the costume department will dutifully oblige…
When it comes to her dancing history, Anastacia remembers fondly getting her groove on in the New York disco scene: "I fell in love with remixes at New York discos and stayed there dancing freestyle until they literally swept me out the door."
There is one dance Anastacia is particularly excited about, or rather, the inner-dancer lurking within is looking forward to: "I am looking forward to Salsa, I think I have a 28-year-old Latina trapped inside my body."
On the prospect of competition, the singer says her biggest competitor is herself: "I am not really competitive with others as much as I am with myself. The word perfectionist may be fitting. When I set my goal on something I get what I want."
With such pop star perfectionism, Anastacia is ready to bring some pop star shine to the Strictly dance floor… but will she deliver a platinum performance?
For more on Anastacia, take a look at her Strictly profile. And make sure you follow us on Facebook, Twitter and Instagram to be the first to know about the next five celebs!