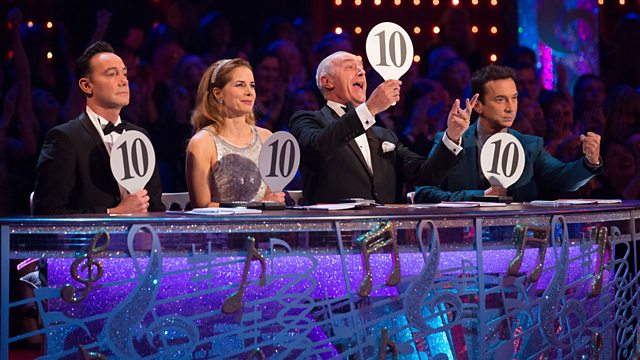 Our seven remaining couples took to the spotlight last night, dancing to our favourite show tunes in a razzle-dazzling Musical Week. 
Was Sophie and Brendan's Viennese Waltz one of your favourite things or did Abbey and Aljaz's Salsa give you a Saturday night fever? 
Natalie and Artem danced to "I Am Telling You, I'm Not Going" although the Judges weren't so sure, claiming they'd have liked to have seen less swirling and more Foxtrot in their American Smooth. Meanwhile Susanna and Kevin found themselves the closest to the bottom of the Leaderboard they've ever been.
Who will take their final bow tonight? Watch along with us and leave your comments below.