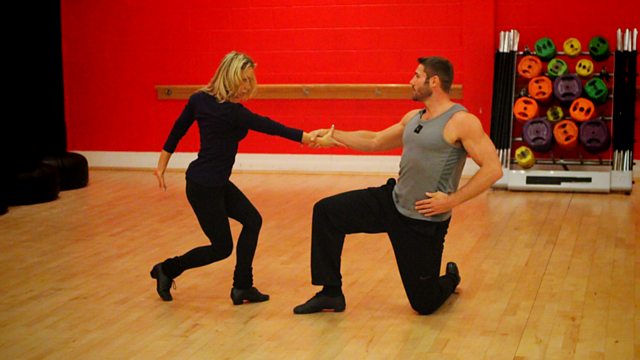 We've cried our way through our tissues and gobbled down an unreasonable amount of comfort food as we adjust to Strictly life minus Deborah and Robin. Alas the show must go on, and this weekend we've got just the trick, or treat, for you with our haunting Halloween special!
We look forward to it every year, and this weekend won't disappoint. With guaranteed gruesome costumes, deadly dances and spooky songs, you'll have a scream on Saturday night.  
So get in the spirit and take a look at who's dancing what and to which songs this weekend.     
Ashley and Ola will be performing the Tango to Ne-Yo's 'Beautiful Monster'
Patrick and Anya will be Quickstepping to 'Man With the Hex' by Atomic Fireballs
Abbey and Aljaz will Rumba to 'Stay' by Shakespeare's Sister.
Rachel and Pasha will dance the American Waltz to 'I Put a Spell on You' by Screamin' Jay Hawkins.
Dave and Karen will be Jiving to Bobby Boris Picket's 'Monster Mash'.
Fiona and Anton will perform the Charleston to Al Donahue's 'Jeepers Creepers'.
Sophie and Brendan Jive to 'Maneater' by Hall and Oates.
Mark and Iveta will perform the Paso Doble to Sarah Brightman's 'I Lost My Heart to a Starship Trooper'
Susanna and Kevin will Charleston to Creedance Clearwater Revival's 'Bad Moon Rising'.
Ben and Kristina will dance the Paso Doble to Muse's 'Supermassive Black Hole'.
Natalie and Artem will perform the Viennese Waltz to Natalie Duncan's 'Devil In Me'.
So who are you most looking forward to watching? Let us know in the comments below.