You've been at it again and we #loveit! Throughout the week you've been sending in your questions, comments, pictures and opinions to our official blog, Twitter and Facebook page.
So without further ado, here's what you've been saying this week;
Firstly, Ellie wonders what Craig would make of her dog's dance. What Strictly score would you give?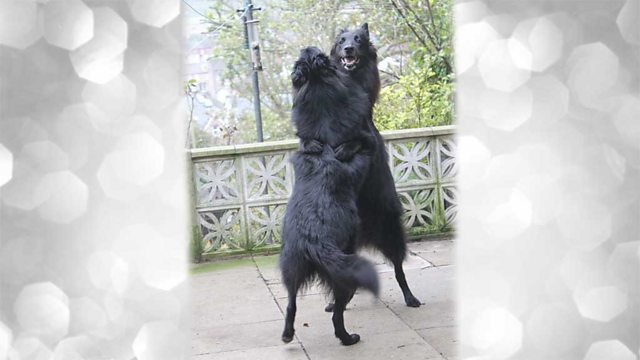 Grovener Grammer sixth form Media Studios class have been auditioning to be the stand in Strictly-pro's. I think you're onto something here people...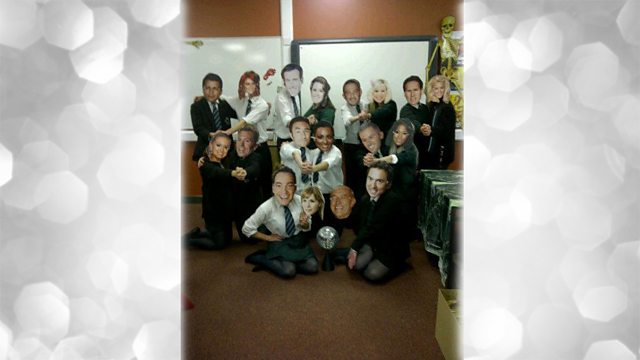 And Oscar aged 10 used his A-MAZ-ING building skills to construct this Strictly scenario;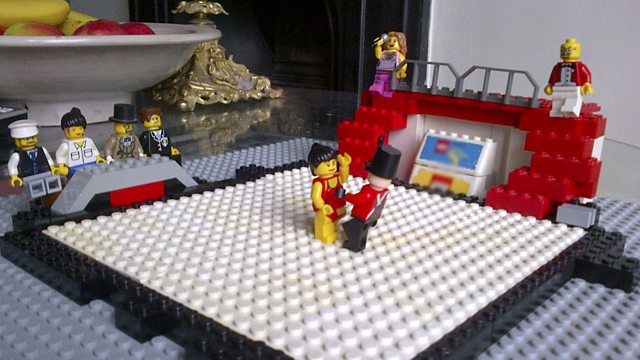 The Couples
Did you see the video of Robin rocking those heels during training? Lynn Stewart thinks that "Pricilla is calling... Go on now go, walk out the door!"
During our vote last week, we asked you who you thought the best dressed couple of Hollywood week were? It was a very close vote here are the results;
Victoria and Brendan - 15.9%
Kimberley and Pasha - 12.8%
Louis and Flavia - 11.8%
Denise and James - 11.7%
Dani and Vincent - 10.4%
Nicky and Karen - 10.3%
Colin and Kristina - 7.6%
Fern and Artem - 6.5%
Lisa and Robin - 5.9%
Jerry and Anton - 3.3%
Sid and Ola - 1.7%
Richard and Erin - 1.6%
Michael and Natalie - 0.3%
Meanwhile, Nicola from Northampton recreated the Louis and Flavia (aka Dirty Dancing) lift from when Strictly did Hollywood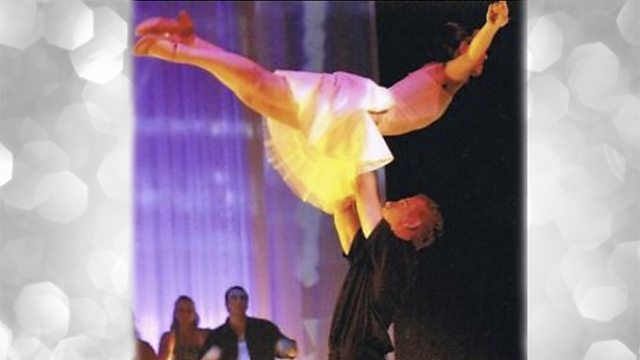 Princess Vicky Phipps loved the glasses that Sid was wearing during It Takes Two last Thursday. Who else wants a pair? Or even, who else OWNS a pair??
Mazzie from Hampshire thought that Fern and Artem "did amazingly well with the Mary Poppins Charleston" and Natalie Orchard thought that Len's advice to Richard Arnold... to place a thru penny bit in your bum cheeks... was #TVgold.
Diamood sent a "well done Michael and Natalie." She thought they had "great timing this week" while Hannah_CBreezy thought that Pasha made "one very gorgeous wolf."
The props, makeup and costume department surpassed themselves with this weeks Halloween theme. Lucyboo9282 had her "Strictly fix!!! Awesome Halloween week!!!" while hanstan14 thought that "BBC Strictly is actually amazing #dancing #dresses #makeup"
So what did you make of Strictly Come Dancing and It Takes Two this week? 
Remember there are so many ways to get in touch with us this year and you can keep up with your daily dose of Strictly throughout the week either on the website or with It Takes Two, every weekday, BBC Two, 6.30pm with the FAB-U-LOUS Zoe Ball.
See you next Sunday for more 'what you've been saying...'