The following statistics are correct up until the end of the day on Wednesday 21st November 2012.
First up, let's look at which of our couples have done the most training this week: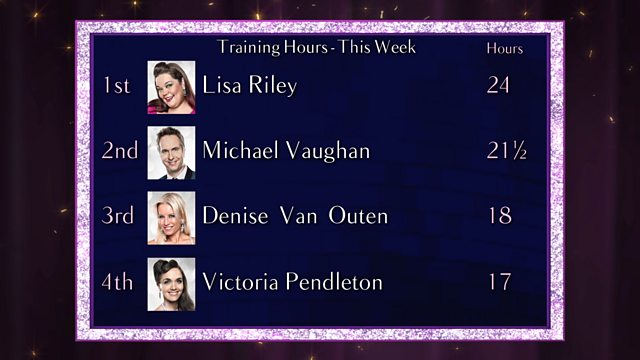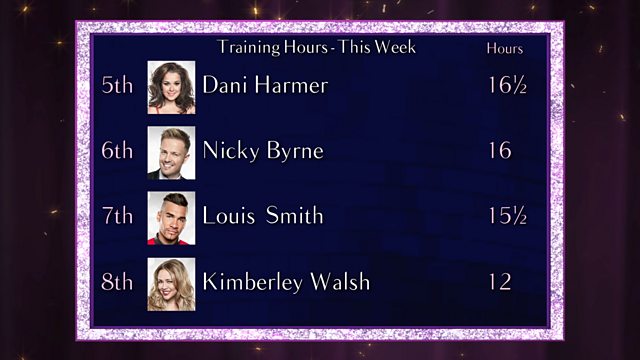 What does this mean to the overall training hours for this series? Well let's have a look at who is in the lead for series 10 training hours: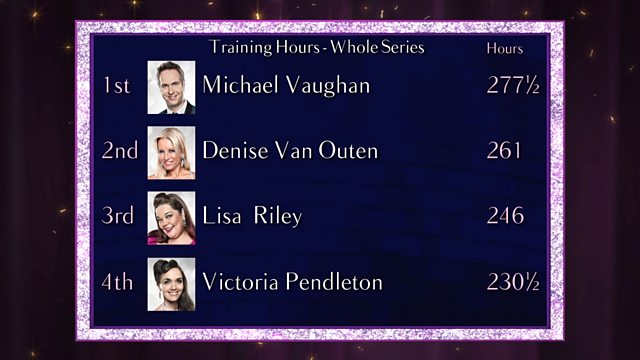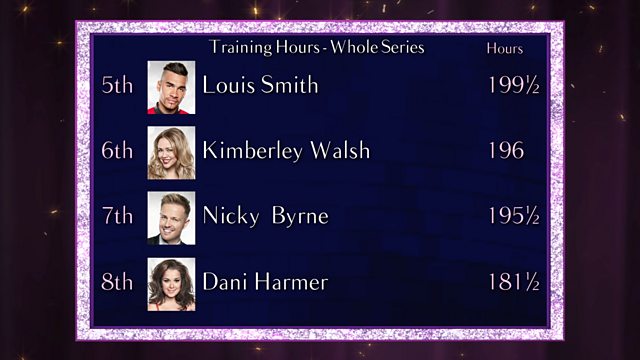 The power of 10
Finally Wembley week 2012 saw our first tens for this series. However the overall number of individual tens awarded by any of the judges who have sat on the panel stands at... 288!
And here are how many times each of the judges from this series have awarded a ten since they started: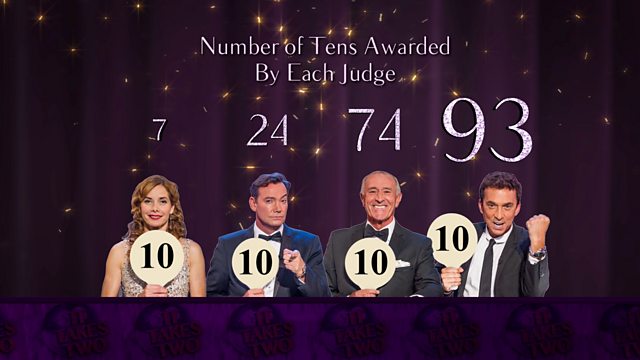 Darcey may only have awarded seven tens but this is because she awarded six tens as a guest judge in series 7 and only been a full time judge since series 10.
The amount of tens that have been awarded over each series is very interesting. This graph shows the power of ten across Strictly: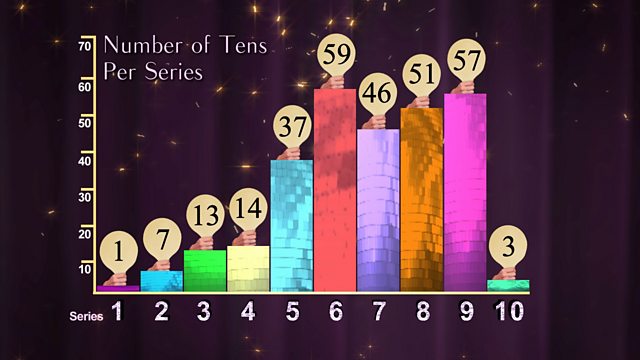 In series 1 the only ten of was awarded to Natasha Kaplinsky for her Samba. 
In the past 9 series, the celebrities who scored the most amount of tens are: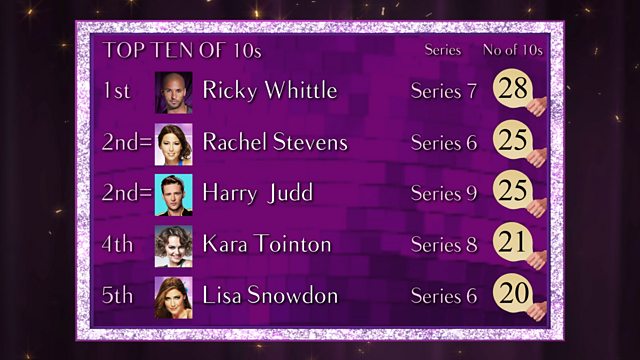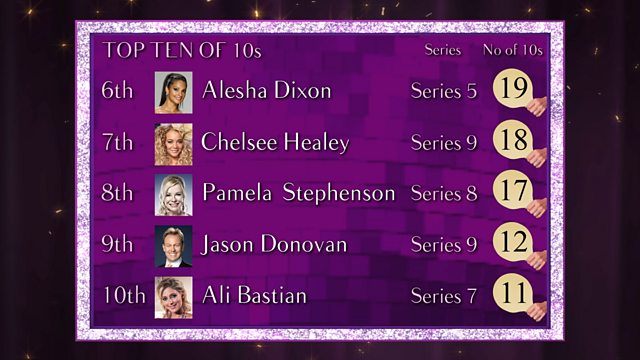 Zoe Ball, presenter of It Takes Two, was placed 14th with seven tens - the most awarded to any celebrity in series 3. It's also interesting to note that series champions Jill Halfpenny, Mark Ramprakash and Darren Gough only ever got 1 ten!
The earliest ever ten awarded was in week 3 back in series 4. This was awarded to Louisa Lytton for her Jive with Vincent Simone. The ten was given by Bruno Tonioli.
An finally the dance that has seen the most tens in 9 series has been: