Last year Artem Chigvintsev became the pro dancer challenge champion AND new world record holder with a score of 70 botafogos in 30 seconds! Phew that's a lot of steps. 
In 2012 It Takes Two came back with a new Pro Dancer Challenge. Here's Craig to explain all...
Once our professionals had attempted their kick ball changes, choreographer Richard Marcel and World Record adjudicator Elizabeth Smith, watched their performances in slow motion to verify every single one. It's ALL about the accuracy dahrling! 
And the winner was...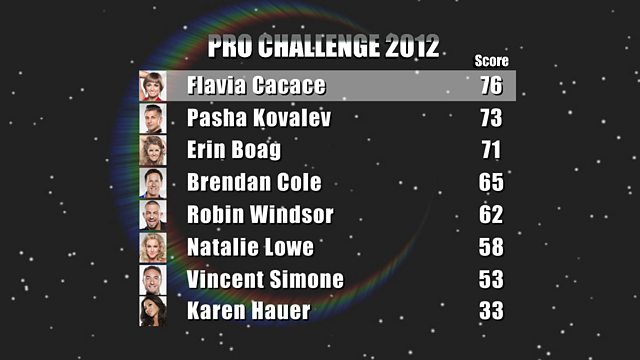 That's right. Flavia won the Pro Dancer Challenge 2012 with 76 kick ball changes in 30 seconds.
You can watch Flavia's winning attempt again, as well as;
Pasha Kovalev