Following last night's stunning Semi-Final Show our five remaining Strictly couples now have to ready themselves for the drama of the Results Show and with the Final less than a week away, it's going to be a tough pill for somebody to swallow.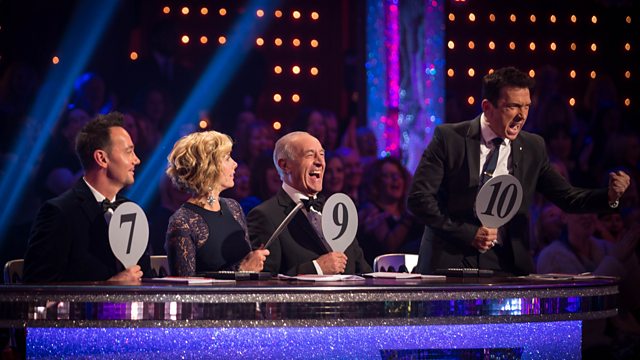 Caroline and Pasha received the first 40 of the series for their spicy Salsa, with Craig FINALLY getting his ten paddle out, and with their Foxtrot also scoring well with 35 points they were left sitting pretty at the top of the Leaderboard with a combined score of 75 for their two dances.
It wasn't such good news for Jake and Janette as their Cha Cha and Viennese Waltz received a combined score of 61, leaving them at the bottom.
But who will make it through to next week's Grand Final? Tune-in at 7.20pm to find out and don't forget to leave your thoughts on  on tonight's show below…