3rd March 1993
Fresh from the release of their debut album, The Auteurs head off on tour to support the release, calling at the Southampton Joiners on the 3rd March 1993.
10th March 1993
Elastica demoing today for EMI Music
13th March 1993
Also on tour at the start of March, Suede stop off in Sheffield to play The Leadmill. To co-incide, the NME puiblish a two page interview Magazine following their tour from Sheffield The Leadmill to Coventry University.
14th March 1993
Radiohead are continuing to tour in support of their debut album 'Pablo Honey. The 14th March saw them pulling into London's Town and Country club, supporting Belly.
17th March 1993
Pulp play London's ULU, with Kinky Machine as support.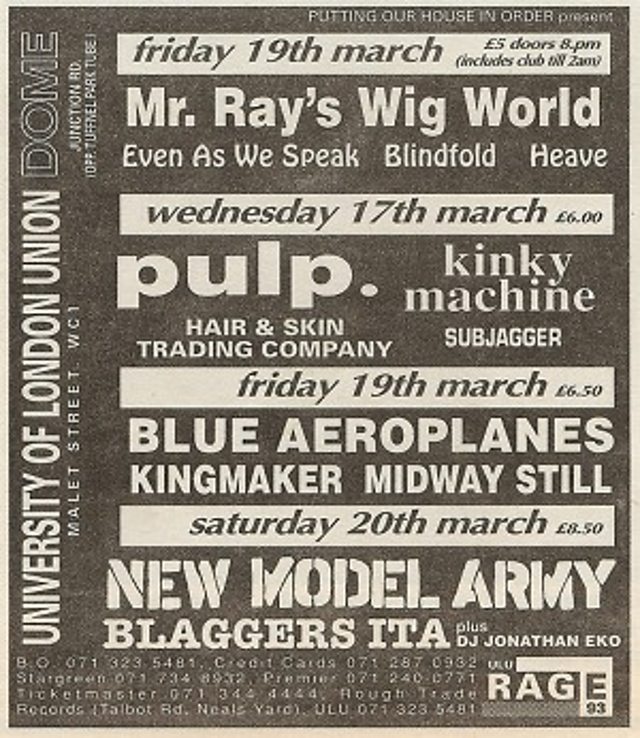 ULU Advert
27th March 1993
The NME Magazine gives Suede's debut album 7/10 under the banner 'A Very Brettish Coup'
29th March 1993
Suede release their debut album.

Brett Anderson talks to Steve
The latest edition of SELECT magazine (cover dated April) features Brett Anderson on the cover, backed by a Union Jack design with the headline 'Yanks Go Home! Suede, St Etienne, Denim, Pulp, The Auteurs and the Battle for Britain.'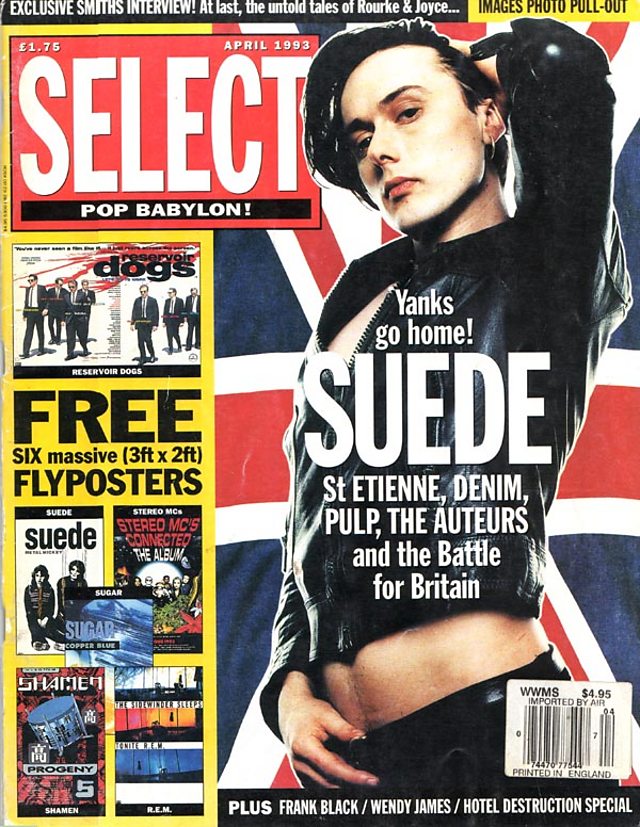 Select Front Cover