1st May 1993
The line up for the first ever Phoenix Festival announced. The festival was held at Long Marston Airfield near Stratford-upon-Avon and was one of the first four-day festivals in Britain.
The first year of the festival saw headline performances by Sonic Youth, Hole, Faith No More and The Black Crowes, Radiohead were billed as second-top on the second stage on the opening night, later pull out, but Pulp play the same stage, beneath Buzzcocks and The Family Cat.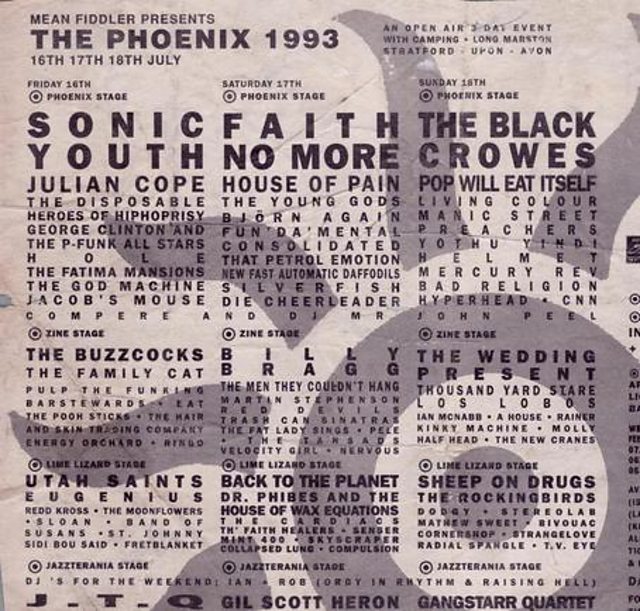 Phoenix Festival 1993
10th May 1993
The Auters release a single called 'How Could I Be Wrong'. Also, gathering momentum from their recent gigs, Radiohead release Pop Is Dead, a new single, not included on their debut album 'Pablo Honey'
Blur released their album 'Modern Life Is Rubbish'. Here's what the BBC had to say about the release.
16th May 1993
Suede played London's Brixton Academy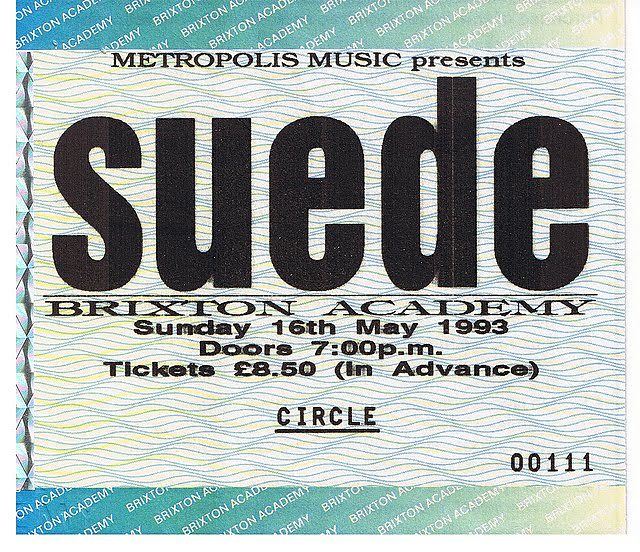 Suede Ticket
29th May 1993
Blur toured the UK in support of their recently released 'Modern Life' album. On this day in 1993 they play University Of Manchester (other dates on the tour include the London Astoria and Bristol University in June.)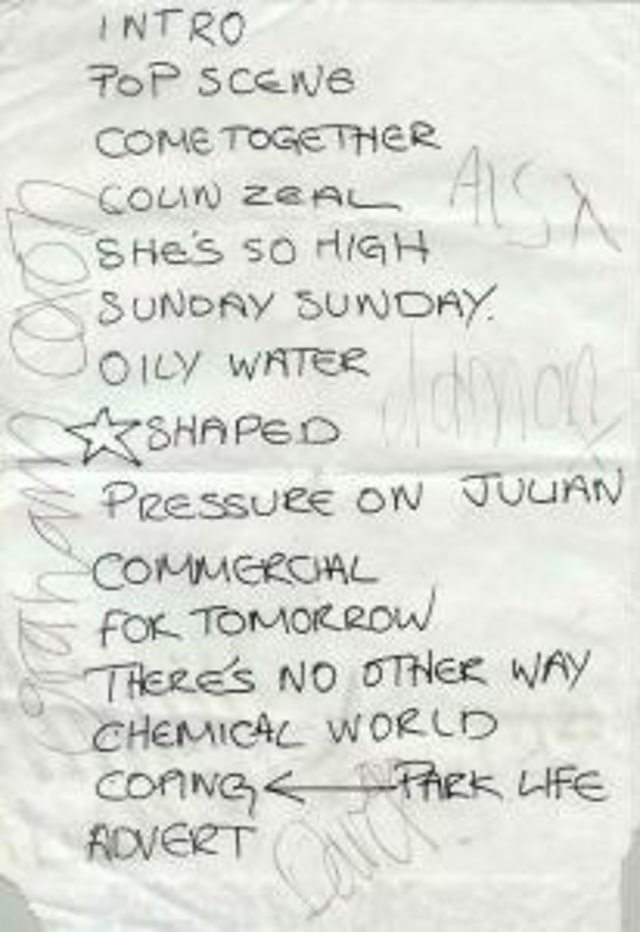 Blur May Set List - May 1993
Right at the end of the month was one of the most significant events in the what was to become Britpop as Oasis support 18 Wheeler at Glasgow's King Tut's Wah Wah hut.
Creation Records Boss Alan McGee, sees them for the first time and offers them a deal that evening.
Here is Alan talking about that night:

Alan McGee from Creation Records