2nd October 1993
Blur begin autumn UK tour.  See the full dates here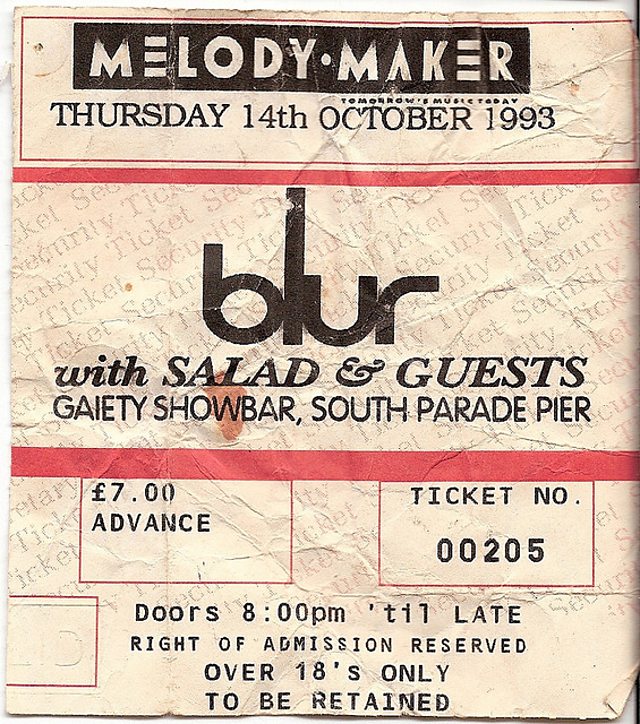 Blur Ticket Stub
4th October 1993
Blur release 'Sunday Sunday'
 James release 'Laid'
Teenage Fanclub are back with new album 'Thirteen'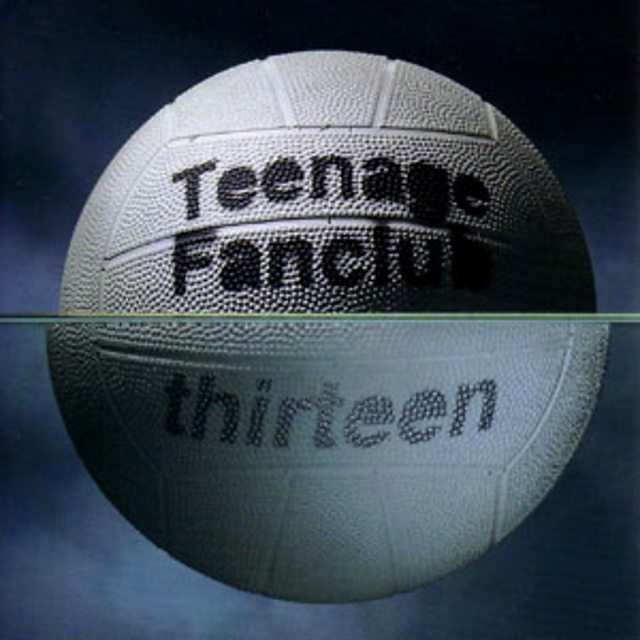 Thirteen
8th October 1993
Sidi Bou Said supported by Drugstore at London's Imperial College
9th October 1993
Radio 1 announce changes to their line-up, the first reshuffle of new boss Mathew Bannister's regime. Steve Lamacq & Jo Whiley take over the Evening Session from 6.30-9pm and Mark Radcliffe gets the 10pm slot.
11th October 1993
Blur issue their infamous 'Star Shaped' video
16th October 1993
The hot ticket gig of the night in London sees The Revs and Passion Fruit & Holy Bread support headliners Elastica.
21st October 1993
Salad begin a series of dates to promoting their second single 'Diminished Clothes'

27th October 1993
Oasis play Keele University, starting a run of four dates supporting BMX Bandits
29th October 1993
Sleeper play north London venue The Water Rats as a warm up for the release of their debut single.
30th October 1993
According to one of their fan sites Supergrass play the King & Queen in Wheatley.