Introducing - ASK MURRAY! (not that one!)
Ladies and Gentleman. Please welcome the latest member of the River City Blog Team - Murray Alford.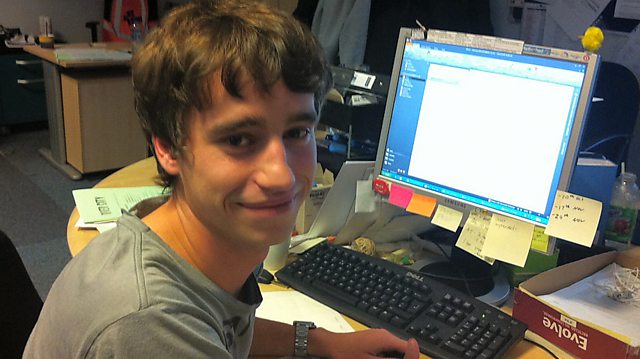 Murray, sitting in front of a computer
Our resident production runner, he's the man in the know when it comes to the ins and outs of River City.  Want to know what a gaffer is?  Murray knows. How about what exciting things are happening on set?
Why not ASK MURRAY?
If you've got a burning question that needs a burning answer, then Murray's your man. He's our all-singing, all-dancing, all-driving, closest-thing-to-a-guru that River City gets.
So to get you started, we asked Murray a few questions of our own....
What do you do on River City?
I am a production runner. I do things from distributing schedules and scripts amongst cast and crew to organising the end-of-series party. I can be picking up a cast member in the morning and buying camera kit in the afternoon. In a nut shell, I do whatever I can, whenever they need me!
Tell us some stories from the back of your car...
You're always guaranteed good banter with Billy (McElhaney, Jimmy) and Una (McLean, Molly). Recent highlights include Carmen Pieraccini (Kelly-Marie) making me try her Romonesca (pictured!) and Deirdre Davis's (Eileen) spontaneous singing!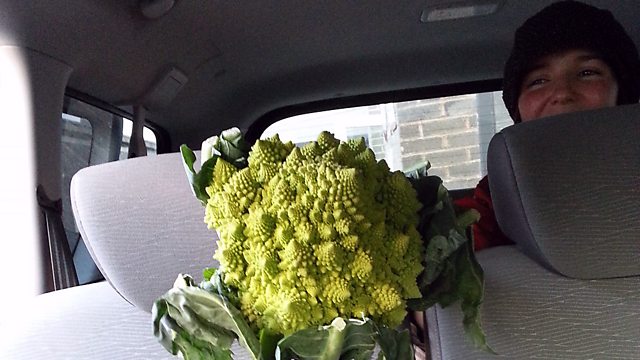 Carmen, holding a Romanesca
If you could steal anything from set, what would it be?
I'd definitely steal something from the prop store - maybe that giant shark....
So if you've got a question you want answered, why not leave us question in the comments section below? We'll pass the best ones on to Murray and he'll get back to you!