Celtic Connections 2013 - Launch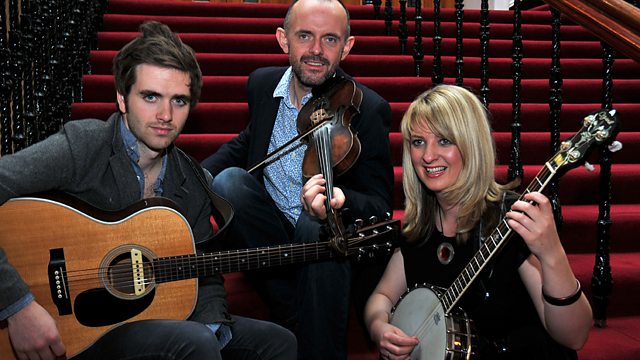 Sorren MacLean, Duncan Chisholm and Celine Donoghue
Yesterday Glasgow's City Halls saw the press launch of Celtic Connections, the annual winter music festival, which will be 20 years old next January.

BBC Radio Scotland for the first time will be based in a hub at the heart of the festival, in the Green Room at the Royal Concert Hall, broadcasting a series of live shows. Tickets for these will be available from the Celtic Connections box office.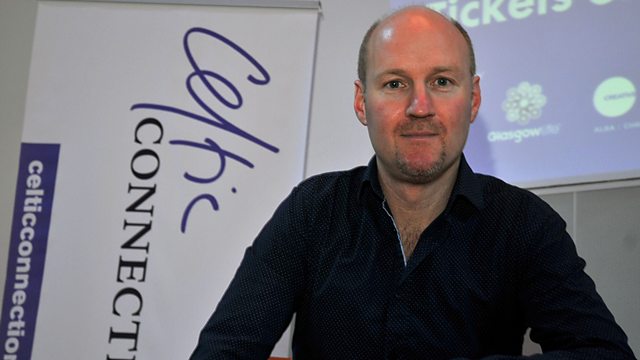 Donald Shaw
The festival has changed a lot in two decades - it's a lot bigger, for one thing. Festival director Donald Shaw has increasingly emphasised the Connections aspect as well as the Celtic, with Americana and world music stars taking their places alongside Scottish and Irish folk music.
Specific line-up highlights will include a big 20th anniversary opening bash featuring many Scottish artists who have grown with the festival like Julie Fowlis and Eddi Reader.

Heading up the world music strand is Mali's Salif Keita, while Transatlantic Sessions continues to grow apace, this year adding Mary Chapin Carpenter to the list of North American stars who have joined the illustrious line-up. English folk is also well represented with Bellowhead and Kate Rusby both turning up.
A couple of venerable Glasgow landmarks are being brought into play for this year. The esteemed Barrowlands Ballroom hosts alt-bluegrass outfit The Old Crow Medicine Show, and the Kelvingrove Museum is to be the venue for a new orchestral piece by fiddler Duncan Chisholm (pictured above).
The BBC's Celtic Connections website is the place to go for info about broadcasts, as well as hours of quality video footage, reviews and more. Visit last year's site to get in the mood.

Hear Donald Shaw's musical selections and revealing conversation in Bruce MacGregor's Travelling Folk programme on Thursday 25 October 2012.