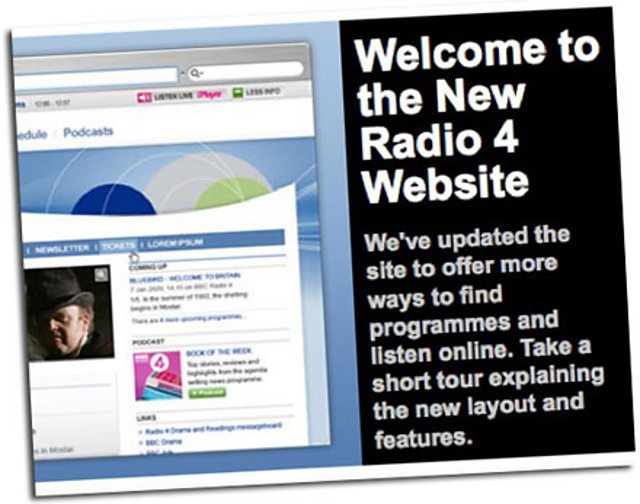 http://www.bbc.co.uk/radio4
The Radio 4 website was in need of an overhaul and today - after a lot of work and audience research - comes a new one. The disappearing site was rather cluttered and things were often difficult to find. Under the surface the edifice was kept together by increasingly frayed technology. So I hope you find the new one easier to use, that you use it more often and that you can find what you want more quickly.
There's one new feature in particular which I hope you will find rewarding - the topical subjects area on our new homepage. You can choose one of the individual subjects/topics listed - then click and you will be linked to current R4 material on that subject (Try Barack Obama or Recession). Similar links will appear on many of our new programme pages. At the moment we can't do that with as many subjects as we'd like - but we intend to build on what we have and add many more . Doubtless there will be some problems - but we will iron them out. But for the time being - enjoy it and I know that R4's interactive team would welcome constructive feedback.
Follow Radio4blog on Twitter for Radio 4 news, site updates and interesting retweets.
Some photographs from the morning of the big day.