The outcome of Monday's Brain of Britain final is one of the most eagerly anticipated of recent years, with all eyes on one man – Barry Simmons. Here, producer Paul Bajoria explains how it all came about.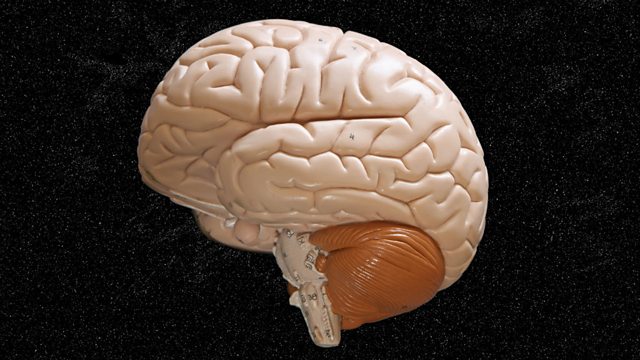 Almost the only thing that's predictable about Brain of Britain is that it's completely unpredictable. A lot of people ask us how we select the contestants for the show - which is now in its 60th season - though not all of those years have been with the current team at the helm, I hasten to say. The process begins with the applications - still around five for every available place, which must say something about the enduring appeal of a tough, no-nonsense general knowledge quiz. It's an intriguing time for the programme team in late summer when the applications are sifted: between us, we've been involved in broadcast quizzes for long enough to recognise several of the names on the application forms. You're not allowed to take part again if you've ever been Brain of Britain champion; anyone else is welcome to re-apply, provided they wait five years between appearances to give others a fair chance. Having taken part once, a surprising number of contestants decide to return - to see if they can improve on their last performance, or simply because they enjoyed themselves.
As with many fields, once you start to learn something about the world of the quiz enthusiast, a whole culture opens up of which you previously knew nothing. Each year there's a handful of applications from people who love quizzes so much that they play them all the time, appearing in quiz leagues and weekly pub quizzes and even international competitions. They may have won money on TV quiz shows; they may have appeared on Brain of Britain before; if you could see their faces you might recognise them from an old edition of Mastermind or Fifteen to One. They're part of the fabric of Brain of Britain, alongside the IT consultant or student or book dealer or retired teacher or supermarket checkout operator who has always fancied having a go and decided this year to throw caution to the wind and apply. Everyone has to undergo the same audition, which aims to replicate the general level of difficulty of a typical heat as well as giving us a useful picture of the spread of a candidate's knowledge. Forty-eight contestants are chosen, who inevitably represent a wide range of backgrounds and levels of experience. Once the recordings begin - and this is where it gets really fun and really unpredictable - the experienced quiz player is sometimes beaten by the amateur.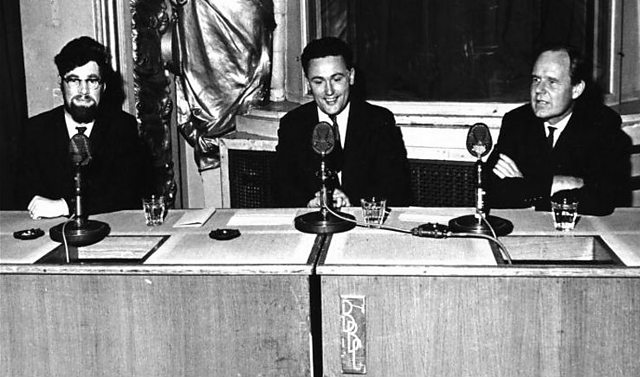 Brain of Britain finalists Ian Porter, Michael G. Jones and Ralph Raby (holder of the title Brain of Britain 1968)
When we saw that Barry Simmons had applied for Brain of Britain 2013, we discussed whether he should be allowed to compete, and we realised almost immediately that there's no sensible reason why not. Barry's an experienced quiz player who reached the Final of Brain of Britain in 2008 - though, as it happens, he came last. Since then, he has built up his quiz CV to the point where he was invited to apply for, and won, a place on the resident team on BBC2's Eggheads quiz. Many of his fellow Eggheads are former Brain of Britain or Mastermind champions, or both. Small wonder that, after the requisite five-year gap, Barry was determined to go for the prize! When we offered him a place, we had a conversation to ensure that he realised a poor performance in the programme might harm his reputation. Barry was happy to take the risk, which is a mark of the man. Brain of Britain is no walkover: you get, on average, about twelve utterly unpredictable questions of your own, plus a chance to score bonuses on other people's if your trigger finger is quick enough. As soon as you get one wrong, your turn ends. Many an accomplished quizzer has crashed and burned.
The fact that Barry's in the Final is perhaps no surprise to some: it's a matter of considerable relief to Barry, who, I hope he won't mind admitting, was as nervous as any contestant I've recently seen. In terms of the UK's quiz rankings he's not even the highest-placed player in the Final, though he is of course the most recognisable. Whatever anybody says, everyone involved in the show - production team, fellow contestants, and Barry himself - well know that the outcome is no foregone conclusion.
Who will be the 60th Brain of Britain?