Feedback - A BBC funded by subscription?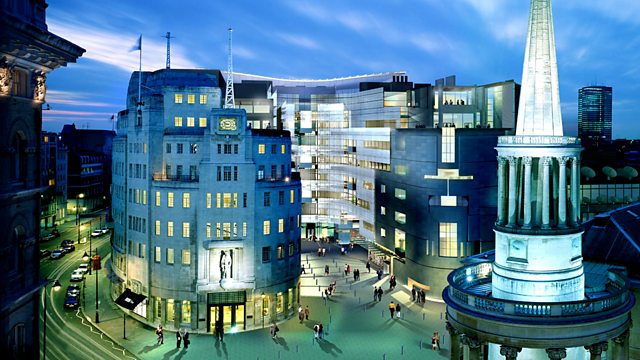 What would you pay for your favourite BBC Radio network, if it was funded by subscription? 40p a day? Actually that would get you all of the present BBC services today, if almost every household paid it.

It's a theoretical question of course, but it soon may not be.
This week on Feedback I talked to the Controller of Radio 2, Bob Shennan, about the latest cuts in his network budget and the programmes he has had to cut as a result. Between 3 and 5 am in the morning during the week his network will now be running repeats. At the same time some back office jobs will go at Broadcasting House.
This is all as a result of the planned squeeze initiated by the DQF, Delivering Quality First policy, introduced by the last Director General, Mark Thompson, after the licence fee was effectively cut. The radio division was charged with finding £38 million of efficiencies, with savings helping to fund the BBC's digital ambitions.
The then DG told me that this was the last time that such a squeeze could be applied. Next time (conveniently after he had stepped down) services would have to go. That prospect sends a shudder down the spine of most executives who remember the outcry when the Beeb tried and failed to close 6Music and the Asian network. Of course some critics in the commercial world say that the BBC is overstaffed and more economies can be found. That may be so but they tend to compare apples and pears. The airtime could be filled by just a DJ and records or more phone ins, but if you want pre planned features, reports and investigations, they require journalists and time to prepare, and are arguably what differentiates a public service broadcaster from a purely commercial one whose main aim is to make a profit.
However the new Culture Secretary has made it clear that he thinks the present licence fee is very onerous, particularly on the poorer section of society. So expect the issue of subscription to figure largely in the discussions surrounding the future of the BBC and the licence fee, although if Scotland does vote to become independent in September, the British Broadcasting Corporation as we know it will have to change significantly in any event.
Meanwhile here is what Bob Shennan told me about the immediate cuts he is implementing on Radio 2
Please do let us know what you think about these issues. After all it is supposed to be your BBC.
Roger Bolton.
Roger Bolton presents Feedback on Radio 4.
Listen to this week's Feedback
The BBC is not responsible for the content of external websites