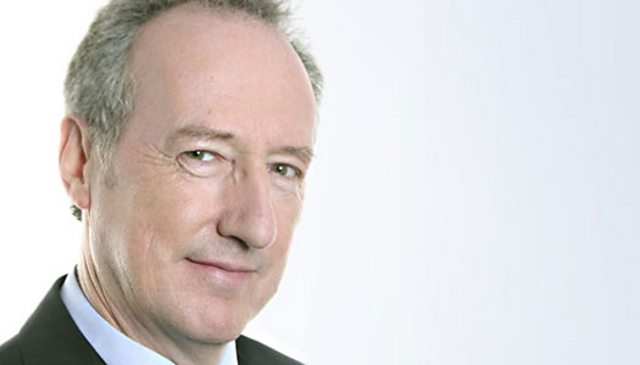 "Women wept in the streets, house blinds were drawn as a mark of respect, and families picked wild flowers, or sent money to the BBC for wreaths, when Grace Archer died".
That was the late Norman Painting, aka Phil Archer, describing the extraordinary hold which the Ambridge soap had already established on its listeners a mere 5 years after it began in 1950, as a midlands regional programme.
Grace had been married to Phil for only 5 months when she was burned to death trying to rescue a horse from a barn.
It was, of course, pure coincidence that ITV came on the air for the first time the same evening.
Since then, children have been born illegitimate, been kidnapped, and come out as gay. There have been car and plane crashes, and Nigel Pargetter has fallen to his death from the roof of Lower Loxley, with one of the longest blood curdling cries ever heard on radio.
Credibility has been a little strained, but not damagingly so. Until now?
There are some Feedback listeners who think the Archers is in danger of becoming a dark and dangerous place threatened by sensational story lines.
They look back to what they believe were gentler times.
In the beginning, Norman Painting wrote, Ambridge was a place where "the sun shone brighter", and "the grass was greener".
Sixty years later is that what we want? Or has our world become darker?
Judged by our considerable mailbag on the subject, what Archers listeners most want is for the stories to be credible and for the inhabitants of Ambridge to act in character.
They query two of the main contemporary storylines.
Would sensible Amy really have fallen for such an obvious rotter and gone to pieces?
And would David Archer, threatened by thugs who want to stop him testifying in court, deserted by his wife in his hour of need, really be so alone?
Would Borsetshire"s finest not be able to offer some help?
Would Jill, that highly moral and principled wife of a former JP, really advise David not to testify?
In the last Feedback of the present series we put listeners" concerns to the acting Editor of the Archers, John Yorke, and to long time Archers producer and scriptwriter Keri Davies.
Here is an edited version of our conversation
By the way Archers editor Vanessa Whitburn is now back in harness. I wonder what she has been dreaming up in her absence?
We will be absent until the last week of August. I do hope absence makes your heart grow fonder.
Roger Bolton
Roger Bolton presents Feedback
Listen again to this week's Feedback, get in touch with the programme, find out how to join the listener panel or subscribe to the podcast on the Feedback web page.
Read all of Roger's Feedback blog posts.
.