George Martin on the moment he knew he was deaf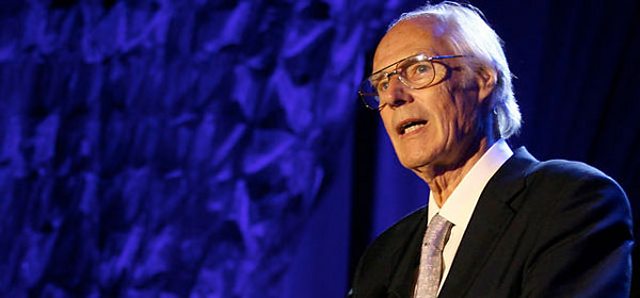 Last year the Radio 4 Appeal raised over £1.5 million for 52 different charities. For over 80 years, charities have had the chance to make a direct appeal to the listeners every Sunday morning. If we had kept an autograph book of the presenters over those decades - it would be a great read!
A couple of weeks ago Sir George Martin came into Broadcasting House to record an appeal for Deafness Research UK. He's Vice-President of the charity. A music industry legend, Sir George Martin is perhaps best known for producing The Beatles. He has worked with an astonishing array of talent - from the great classical conductors, Sir Thomas Beecham and Sir Malcolm Sargent, to the comedy of Spike Milligan and Peter Sellers. His most recent work has been the hugely successful score for the Cirque du Soleil show 'Love.'
Sir George suffers from progressive hearing loss and tinnitus, and wears two hearing aids. Chatting in the studio after the recording he recalled the moment when he realised that his days of studio recording were coming to an end. Listen here:
Sally Flatman is producer of the BBC Radio 4 Appeal
Deafness Research UK is dedicated to improving life for people with hearing impairment through research, information, advice and education. You can find out more about their work at their web site.
Listen to Sir George Martin's appeal and give to the charity at the Radio 4 Appeal website.