The Manhattan Bee Testimonials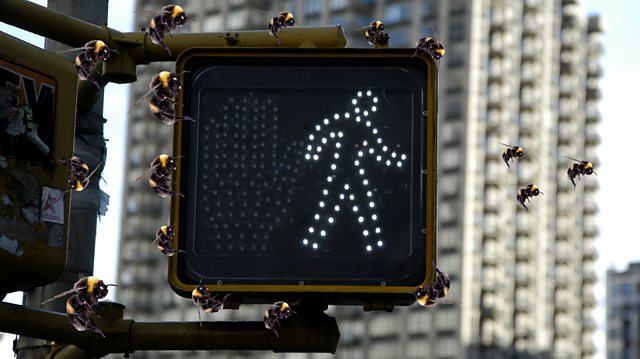 NY Walk sign covered in bees
To be honest, as a documentary maker going to another country to record stories, it's normally pretty scary. Will the contributors give you what you want? Will the story 'work'? It's even more scary when you're making a programme about someone who may not exist.
Mark is a Brooklyn chef where the bee-man has long been used as a story to scare children.
I first heard about the Manhattan Bee Man from the writer, Sebastian Baczkiewicz who found out about him from Tom Waits. According to the story, this guy lives with 250,000 bees in his apartment and is completely oblivious to the discomfort. I too was perplexed. And yet when you tell the anecdote to New Yorkers, they find it believable, hilarious and all too often, familiar.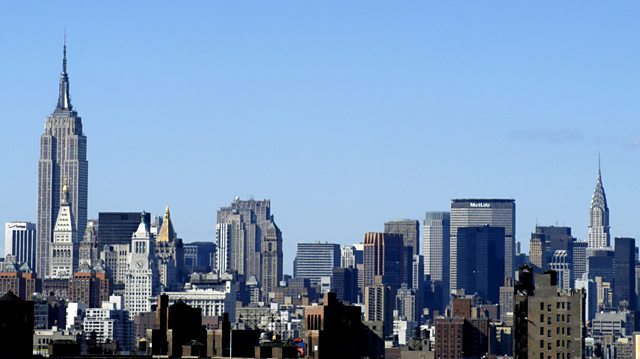 Manhattan - New York
Our brief was to go there and find him, or at least, find people who have heard of him and record them. Their voices would appear in the programme, and their testimonies would inform the arc of the narrative, or something… Our lovely exec, Polly Thomas told us to follow our hunches, which led us to Hell's Kitchen, a psychic's parlour, a record shop, a poetry church, a farmers market, the oldest brothel on the island, Otto's Shrunken Head, Stuyvesant Town, the Double Down Saloon, and lots of other places you'll hear in this piece. We also paid a visit to Beth Israel hospital.
Cooper, a musician lives in Harlem, where he claims to know the Bee-man's family.
This is the story of the search for the Manhattan Bee Man. It's also about Alphabet City, and the truly amazing people who live and have lived there. Enjoy.
We visited Central Park to find anyone who had heard of the mysterious bee man.