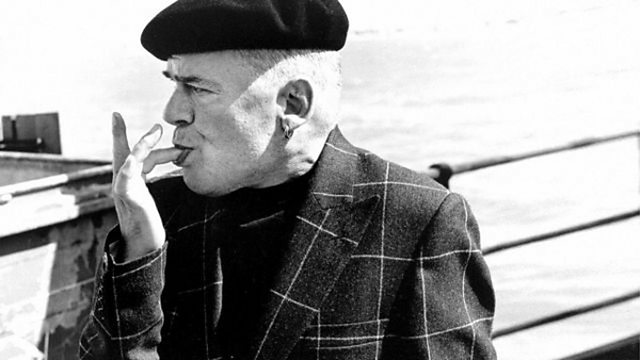 Ian Dury (naturally enough) chose Gene Vincent but who else's music did he pick to take to the Desert Island?
The preamble
The big news this week is the continuing expansion of the Desert Island Discs archive, now with close to a 1,000 podcasts to download. See below for more information.
As usual I've picked out a few of the many amazing BBC podcasts available for your weekend's pleasure.
You can listen online or download to keep, or put onto your phone or MP3 player. This being the Radio 4 blog I'd also like to direct you to the Radio 4 podcast page.
Some podcasts are available for only seven days (eg Comedy of the Week; Friday Night Comedy - this week The Now Show) but others do have a huge archive you can download at any time (eg Desert Island Discs; In Our Time). If you haven't used podcasts from the BBC before there's some podcast help here.
This week's selection
1. Play of the Week: Burning Both Ends: When Oliver Reed Met Keith Moon
The story of one of the most infamous, unexpected and touching of friendships between two icons of the 1970s, Oliver Reed (Sean Pertwee) and Keith Moon (Arthur Darvill). Mercurial and unpredictable, both men were at the top of their game - but the top can be a very lonely place.
Download here: http://www.bbc.co.uk/podcasts/series/ptw
2. Desert Island Discs: The Sue Lawley Years on podcast
The Radio 4 interactive team have been beavering away and have added another 400 episodes from Sue Lawley's 18 years at the helm. New additions include Ian Dury, Petula Clark, John Lee Hooker, Julie Andrews, Paula Rego, Judi Dench, Alan Alda, Dirk Bogarde and four former Prime Ministers Tony Blair, Gordon Brown, John Major and Ted Heath.
Browse the archive here: http://www.bbc.co.uk/radio4/features/desert-island-discs/find-a-castaway
3. Thinking Allowed: Teenage sex in the parental home
Laurie Taylor examines research into the advice offered to parents and looks at comparative research in America and Holland into teenage sex in the parental home with sociologist Amy Schalet from the University of Massachusetts.
Download here: http://www.bbc.co.uk/podcasts/series/ta
4. Great Lives: Philip K Dick
Actor Michael Sheen explores the life of Philip K Dick, and explains how this enigmatic science-fiction writer has influenced his recent production of Hamlet.
Download here: http://www.bbc.co.uk/podcasts/series/greatlives
5. The Life Scientific: Uta Frith
Professor Uta Frith came from a grey post war Germany to Britain in the swinging sixties, when research into conditions such as autism and dyslexia was in its infancy. At the time many people thought there was no such thing as dyslexia and that autism was a result of cold distant parenting, but Professor Frith was convinced that the explanation for these enigmatic conditions lay in the brain.
Download here: http://www.bbc.co.uk/podcasts/series/tls
Paul Murphy is the editor of the Radio 4 blog