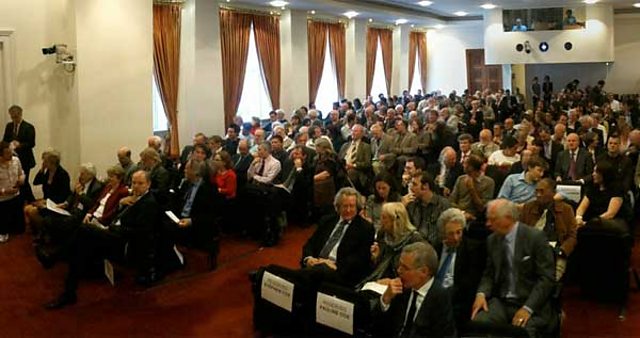 The third of Professor Martin Rees' 2010 Reith Lectures was recorded in the Royal Society's lecture theatre in front of an audience of fellows of the society, working scientists, journalists and public figures. Listen to the lecture and join in with the conversation about Professor Rees' big theme - the outer limits of what we can know.
To join in, listen to the programme live, click the 'play' button in the chat window above and type your comment, send an email to thereithlectures@bbc.co.uk or tweet using the hashtag #Reith. We'll publish as many of your comments here as we can during the lecture and, afterwards, once the chat has finished, we'll open comments on this blog post so that you can leave your reactions and ideas at your leisure.
Steve Bowbrick is editor of the Radio 4 blog
Visit the Reith web site to listen to all of the previous lectures and to many from the archive.
Get the Reith lectures podcast here - you can download the lectures to listen to on your computer or MP3 player. It's free and you can keep them forever.
The picture shows the audience for the third lecture, gathered in the Royal Society's lecture theatre.