Kate Bush on Front Row: The Presenter's Cut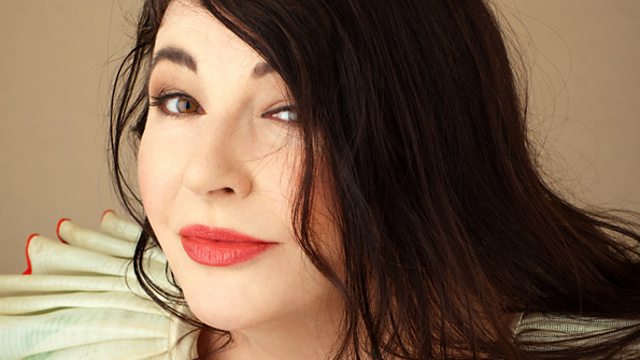 You won't catch her on the television chat show circuit. She won't be touring the radio studios to plug the new album. And as for a concert, forget it. So I'm slightly thrown when my mobile rings, flashing up 'private number', and a vaguely familiar voice says "Hello John, it's Kate Bush here".
In 2005 ago she broke a 12 year silence when she spoke to me on Front Row about her album Ariel. Now Britain's most successful solo female artist is on the line with a suggestion: "Would you like to come down to my house to talk about the new record?"
I didn't take much persuading and, last week, headed to rural Berkshire. Kate was charming, funny and hospitable. She has a beautiful home, a large Georgian property shielded from the outside world by mature trees and wooden gates. She guards her privacy fiercely.
We drank tea and chatted about gardening, our kids and art. Then we sat together on a plump sofa in the sitting room and - with the digital recorder rolling - discussed her re-return to the public eye. The new record Director's Cut re-works tracks from two previous albums, The Sensual World (1989) and The Red Shoes (1993), to create something new, warm and intimate.
Within moments of the edited version of the interview being broadcast on Wednesday's Front Row it was clear - from the internet-buzz - that the legions of Kate Bush fans wanted more. So here's a slightly longer version of our conversation, minus the music which I mixed in for the live broadcast. I know for some Kate Bush fans it still won't be enough, that they'll want to hear every pause, evasion, stone-wall response from the interviewee. But, trust me, in this case, less is more...
John Wilson has worked as a presenter and reporter on Front Row since it started in 1998
Follow Front Row and John Wilson on Twitter.
The interview with Kate Bush from the broadcast programme can be heard here.