RAJAR listening figures for Q3 2010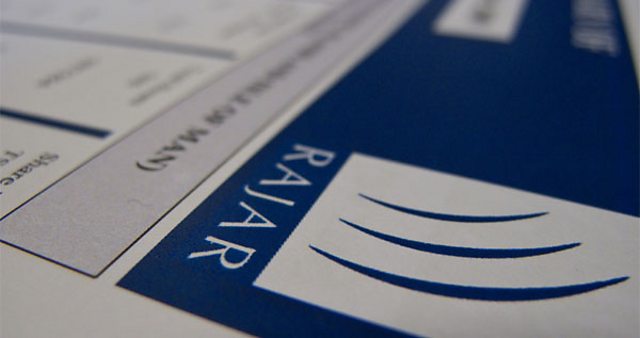 http://www.rajar.co.uk/listening/quarterly_listening.php
I missed the much-discussed phonecall yesterday about the three-monthly Rajar figures so I went looking for Alison Winter, the Radio 4 audiences guru. We found a quiet corner and whispered the headlines to and fro. It's all rather good - actually I think very good.  So congratulations to the programme-makers and to Mark Damazer.  Radio 4 reach this quarter is 10.37 million. That means that 10.37 million people have listened to Radio 4 for at least 15 minutes a week in the last three months.
Last quarter Radio 4 got its highest figures ever - and our best guess is that that is because of the general election and the interest it generated. Those figures for our all-time highest reach were 10.40 million - so this quarter compares rather well. Now it could be that people are still fascinated by politics, but we might reach towards the more appealing notion that perhaps we have managed to retain some of the new listeners we drew in; let's hope we continue to hang onto them. The rather lower share figure might bear this out. Share is the proportion of all listening to all radio in the UK.
And that measure for Radio 4 this quarter is 11.9 per cent. This time last year it was 12.4 per cent. Down, slightly, in this case because, overall, people are listening for a marginally shorter length of time to Radio 4. It could be then, taking the positive view, that we have retained new listeners and that these new listeners still need to be persuaded to listen longer...  Today continues to attract a very large audience to Radio 4 - just over 6.5million every week (Mon-Fri) - and drama too is up this quarter on last. 
Among specific audience groups, we now have more men listening to Radio 4 than ever before - 5.4 million every week (vs. just under 5 million women).  There are also record figures among our core, very loyal, older audiences but at the same time we have more under 35s listening to Radio 4 than at any point since 1999.
And then there is Radio 7. Weekly reach is the second largest ever at 1.045 million.
So a cheery first Rajar experience for me. Please will Tim Harford, from More or Less- a Radio 4 programme launched (I am proud to say) while I was Head of Radio Current Affairs, now tell me what I have got wrong. And what it all really means. Watch this space...
Gwyneth Williams is Controller of BBC Radio 4 and BBC Radio 7.