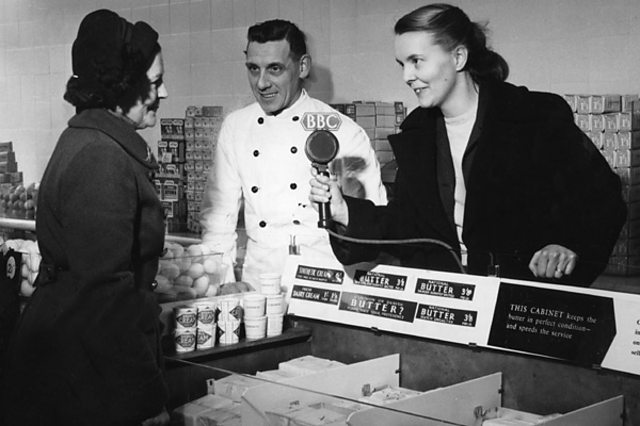 We go into this year's 12th BBC Food and Farming Awards with food prices up and less cash around. But what's clear from surveys and the fortunes of the supermarket chains is that price isn't everything in the decisions people are making about food in tough times: quality and localness are still big draws.
Not that the awards are about posh, expensive food. Last year's Takeaway prize was won by Mr Dutchy's Caribbean in Northampton. Our judge, former Michelin Guide inspector Simon Parkes, was impressed: the dishes were freshly cooked, authentic, tasty and a good meal could be had for a fiver.

Our best food producer was young baker Alex Gooch: his bread costs a lot more than a supermarket's white sliced loaf, but then you can live off his loaves. And you won't have tasted anything better than his sourdough, or his rye fruit loaf or, in fact, anything he bakes. The winning market was Stroud Farmers' Market. Although it's in the Cotswolds, it's not posh: it's a market that brought a town centre back to life and is packed with producers selling food in at all price ranges.
When The Food Programme and Radio 4 set up the BBC Food and Farming Awards in 2000, we did it not just to hand out well-earned plaudits. We wanted to wake people up to the importance of food, to the way it shapes society and us.
All through the years when cheap food at any price was the standard policy in the UK, hundreds of producers, cooks, farmers and chefs kept faith with the idea that food matters. Then in the post-BSE world, as it seeped into the public consciousness that perhaps knowing where your food came from was important, their values spread. But top-notch bakers, such as Alex Gooch and last year's BBC Food Champion Richard Bertinet, as well as cheese-makers, farmers, butchers, cooks, campaigners for abattoirs and allotments, veg growers and shopkeepers, are still not honoured in the way they deserve for making the UK a more civilised place.
So help us give them their due. Send us your nominations for Britain's food champions. Do it now and make the UK a better place! To nominate and get more information, go to the BBC Food and Farming Awards website.
Sheila Dillon is the presenter of Radio 4's The Food Programme.
Make your nominations for the BBC Food and Farming Awards 2011 before the 14th August.
Picture from the archive: "BBC European Service: Danish Section 24/02/1954 © BBC. A London housewife talking about her preference in butter. A programme broadcast in the BBC Danish Service surveys the demand for butter in Britain where butter rationing ends on 8th May 1954."