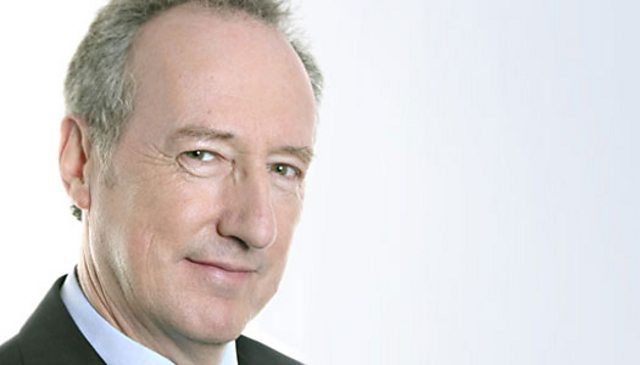 Presenter of Feedback
When Michael Grade applied to be Chairman of the BBC, after the previous occupant and his Director General, Greg Dyke, had resigned, he realised he needed a new idea.
His flamboyant and optimistic personality would rally the Corporation's staff but he had to convince the Government he would "get the BBC's house in order".
(A long time ambition of all governments who tend to think BBC Chairmen soon go "native").
So, together with his long time adviser Peter Ibbotson, he came up with the idea of Service Reviews.
These would spell out exactly what was required of each of the Corporation's radio and television networks, and be yardsticks by which the success of their Controllers would be judged. The Governors, later Trustees, would not tell the professionals what programmes to commission but they would say what type of programmes were expected and what sort of audience each network should seek to attract.
Even the most successful, in audience terms, would not be exempt.
This week Radio 2 revealed its highest ever audience figures, over 15 million now listen each week, making it the most popular radio station anywhere in the UK and the bane of the commercial broadcasters' lives.
In 2010 the Trust published the network's Service Review which stated that Radio 2 "should use this scale and influence to take more creative risks and be more distinctive, particularly in daytime, even though this more ambitious approach carries with it the risk that audience numbers could fall".
Well as we've seen, they are higher than ever, so has the network been taking sufficient creative risks?
That Review also said "We have asked BBC management to address the recent decline in listeners aged over 65".
Some Feedback listeners think that the network's Controller, Bob Shennan, is not  going the right way in trying to achieve that.
He has recently changed the presenter of the folk programme from the venerable Mike Harding to Mark Radcliffe and moved the religious programme, Sunday Half Hour from  8.30pm in the evening to 6 in the morning, albeit extending it to an hour.
This week Mr Shennan came into the Feedback studio to answer some of those criticisms.
Here is our feature:
Bob Shennan on criticisms of how he's addressing the decline in listeners aged over 65.
By the way, I have no inside information, but I think Bob Shennan is a good bet to be the next BBC Director of Audio and Music, ie the boss of all BBC network radio.
Do keep writing and telling us what we should put into Feedback.
You provide the bullets, we fire them (and convey laurel leaves as well of course).
Roger Bolton
Roger Bolton presents Feedback on Radio 4.
•Listen to this week's Feedback
•Get in touch with the programme, find out how to join the listener panel or subscribe to the podcast on the Feedback website
•Read all of Roger's Feedback blog posts