Feedback - BBC News Coverage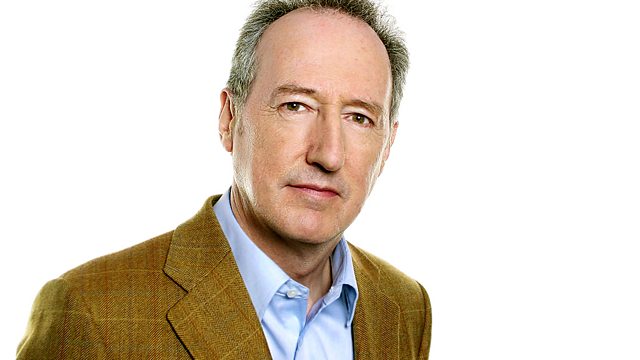 A couple of weeks ago I picked up a free magazine in London which included an interview with the much-feted veteran film-maker Ken Loach. He was publicising his latest film.
In the course of that interview Mr Loach quoted with approval the late Tony Benn's statement to the effect that we don't need the KGB in Britain as we have the BBC. Well, as someone who has worked off and on for the Corporation for over 40 years and had my share of rows with its bosses, I find such statements ludicrous.
However it is true that the BBC has freedom under licence and that periodically Governments threaten to remove that licence if that freedom is exercised in ways of which they disapprove, particularly close to election time. Usually they are robustly repulsed. And there are, inevitably, unconscious biases in its programmes and news coverage which need to be exposed and debated.
The best way of doing that is of course by being open and accountable, explaining and defending difficult decisions as well as admitting mistakes when they are made. Feedback is supposed to assist in that process.
However sometimes I get very frustrated when the Corporation clams up and gives conspiracy theorists like Ken Loach more ammunition. For example this week some listeners smelt a rat when what was claimed to be a 50,000-strong demonstration against the Coalition's cuts, which started just outside the BBC's news centre, was not reported on network radio.
Obviously we asked for an interview with an executive to explain the decision but were told that BBC News "could not facilitate" such an interview. We received a short statement instead. So, no opportunity for me, and more importantly for the licence fee payers, to question decisions made by people whose salaries they pay.
Over the years I have been presenting Feedback, have the Corporation's decision-makers become more ready to face their audiences? I don't think so. It all depends on the individuals involved. We have some strong supporters, and people like the Controller of Radio 2, Bob Shennan, and the Director of Editorial Standards, David Jordan, are always willing to come on and be challenged. They are in danger of being the exceptions.
Anyway we will keep on telling you when people refuse to appear as well as being delighted when they do. However, a diktat from the Director General that in principle every one of his decision-makers should be expected to appear on Feedback would be very, very, welcome.
Meanwhile here is the inevitably rather limited feature about the story on this week's programme, together with what I think was a really interesting discussion on when and in what circumstances the use of the "n" word in full is acceptable on air.
And if you listen to the complete programme you can hear the author of a report for the BBC's Trust on the quality and impartiality of the BBC's coverage of rural England tell me that she is disappointed by the BBC Executive's response. So some elements of accountability and openness are working well.
Roger Bolton
Roger Bolton presents Feedback on Radio 4.