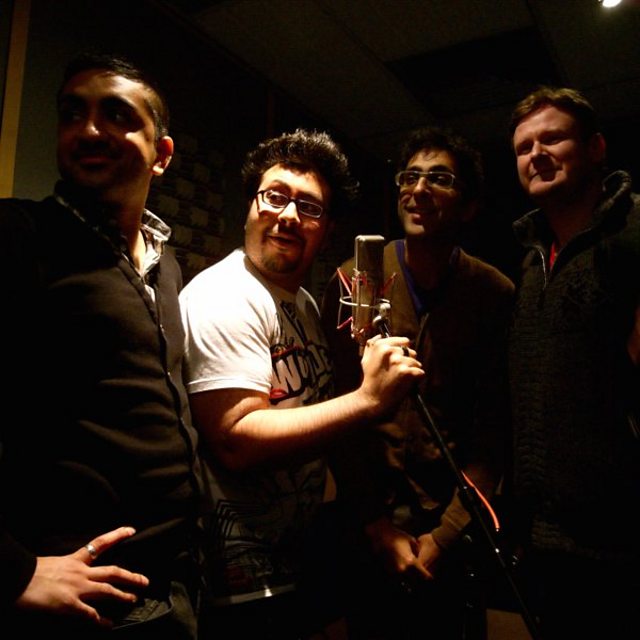 http://www.bbc.co.uk/programmes/b00fbnb7
One of the most enjoyable days in my tenure as Radio 4 blogger was spent in a Sauchiehall Street studio in Glasgow with the team behind Lenzie's best-known radio sitcom Fags, Mags and Bags. They were there to record episode four of the new series - which starts today at 1130 - and I was there to sit on a sofa and eat doughnuts purchased from the Greggs round the corner.
While there I also took a lot of photographs and recorded an interview with creators (and lead actors) Donald McLeary and Sanjeev Kohli. Mina Anwar, who plays a character called Malcolm (for reasons that will become clear) in the new series, was on hand to ask the questions so I was able to concentrate on the doughnuts.
Steve Bowbrick is editor of the Radio 4 blog
Listen to the first episode of series four of Fags, Mags and Bags, produced by Gus Beattie, on Radio 4 at 1130 today and, for seven days after that, on the Radio 4 web site.
Fags, Mags and Bags has a Facebook page and a Twitter account.
The picture shows Susheel Kumar (Alok), Omar Raza (Sanjay), Sanjeev Kohli (Ramesh) and Donald McCleary (Dave) at the mic in Sauchiehall Street.