In Our Time: The Putney Debates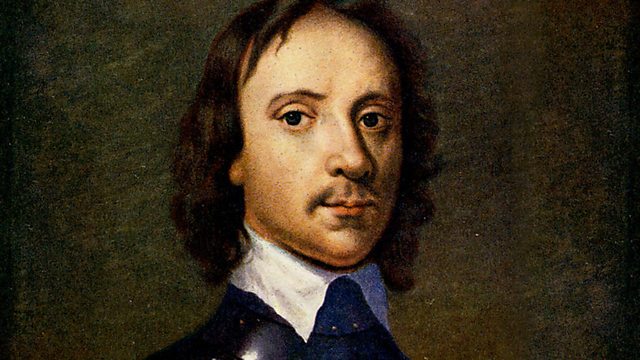 The Putney Debates
Hello
Our three guests, who I thought were like a troika in a Tolstoy novel, all three pulling magnificently in the same direction through the snowdrifts of history, seemed to think that they had enjoyed it, but – oh dear, wait for the qualifications when they began to hear from their peers. This is a much disputed period of our history. It's also one of the most influential, extraordinarily rich and curiously neglected.
I then went across the road to talk to Tom, the producer, about the remaining programmes until the end of the season. We managed to do that over a cup of coffee and an orange juice, and then off for a C-scan before a rather nasty operation in the region of teeth next week. It was a young Australian who did it. He picked up my name and said was I related to the Braggs of vinegar? I couldn't quite understand him and thought he was referring to the Braggs of crystallography (I know, age, age). I was probably mentally diverted to that because Tom and I are doing a programme on the Braggs, father and son, who a hundred years ago invented a critical breakthrough in crystallography which led to so much amazing work in that area in the last century, up to and including and very much influencing DNA. But no, he meant Bragg vinegar. I mentioned crystallography and the Braggs and Adelaide and Australia and being the only father and son who ever shared the Nobel Prize and he said "good".
Then back to the office and an increasing activity about the publication of my novel in a few weeks' time.  It's beginning to get a little hairy, as it always does.
And then the slump into lunch with an old pal, down in the Piccadilly area. Same lunch, same old pal, same table, and back into the streets, bobbing and weaving through Mayfair until I approached our office, but not near enough to avoid a magnificent, thunderous, hailstone, April shower. I nipped into something called Miss Selfridge for shelter. I know what the consumer society is now. Rows and rows and rows and rows of short shorts which could not be shorter. Ditto knickers. Ditto short dresses. Ditto bling, bling, bling jewellery. I was looking for an umbrella, and there were hundreds of them, but they were all frilly. I paced around, waiting for the storm to abate. I was the only man in a suit. I was practically the only man. They must have thought I was a store detective. I was, in fact, looking for a lavatory. Couldn't find one. But these amazing young women, prancing around the place, like unleashed foals in pastureland, picking out and pawing the thousands and thousands of clothes on the thousands and thousands of racks. Very good Sixties music booming out. What a world! Curious to think that it's the one I live in.
On Tuesday I went down to the Lords to have lunch with my daughter. I could scarcely get in. This was the day of rehearsal for Mrs Thatcher's funeral and she was about to be transported to the chapel inside Westminster. Police by the mile - all very, very polite but also very, very firm. Crush barriers and an immense, milling crowd. Got in, had lunch and – oh dear, I'm running out of Ingrid's patience. I went to have lunch with my daughter, but I went principally, of course, to meet the Stoke City players.  Bruce Grocott, a Labour lord who's a friend of mine, had invited all the Stoke City players and directors down to the House of Lords for an event. What a treat it was. I've never seen as many red and white ties in my life. Such a wonderful bunch of people. And I met Gordon Banks! (If you don't know, then that's just too bad.)
And on and on it goes, this strange little bubble. Off to Joan Bakewell's 80th birthday party tonight. Who'd have thought it, when we met in the Sixties, larking around in Lime Grove?
Best wishes
Melvyn Bragg
Download this episode to keep from the In Our Time podcast page
Visit the In Our Time website