A History of the World returns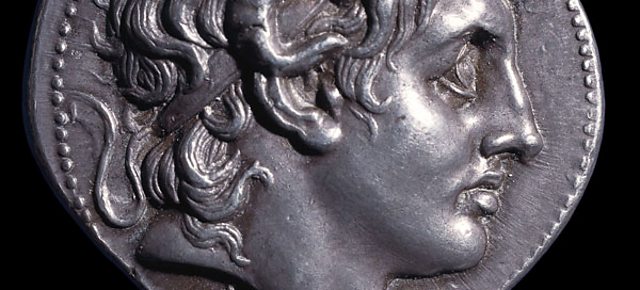 Editor's note: We're hosting Neil MacGregor's post here on the blog to mark the beginning of the second set of objects from A History of the World in 100 Objects on Radio 4 today. You'll find regular posts by curators and editors over on the History of the World blog and on the project's Facebook page - SB
On the eve of the second set of A History of the World broadcasts on Radio 4 I'm grateful for a chance to reflect on what's been, but also to look forward to what's coming.
Back in January we started this dauntingly ambitious year-long project with the very earliest objects made and used by our most distant ancestors, and travelled in time right up to the dawn of the so-called 'golden age' of Confucius, ancient Athens and the Persian Empire.
But, as you will soon hear, that was just the start. Far from sitting back and enjoying our objects' new celebrity status both here at the Museum and online we've been planning, researching, writing and recording the next set of broadcasts - in fact I'm writing now in a rare break from a hectic recording schedule as we put the finishing touches to the upcoming programmes.
From the 17 May we begin the next 40 episodes in our 100-part series. We launch with a week about the great Empire Builders from around 2,000 years ago - parachuting into a world dominated by the Roman Empire, Han China and the India of Ashoka and we end with a week which explores how the faithful use objects to connect with their gods. From a fourth century BC coin bearing the image of Alexander the Great to the sculpted head and shoulders of an Easter Island statue from around 1000 AD we are about to embark on another epic journey.
I've learnt a tremendous amount, not just about our collection and its power to tell stories, but about the patterns and themes that thread their way through world history. What's emerging more and more as we research and write is how inter-connected our history really is.
There is a tendency to imagine we are the first to live in a global world, when in fact international connections have been an enduring theme in world history for many thousands of years.
For me, there's a real delight in discovering, as we dig deeper and deeper that people are always preoccupied by the same issues - we're all concerned about the same things, no matter where we are or when we live.
Our current series runs through until 9 July, with the final set of programmes due to be aired in September. But of course the broadcasts are just one part of a tremendous project stretching to all corners of this country and, through the BBC World Service, beyond., We've been inviting you all to add your objects to the website and take part in making a collective history of the world.
So, I hope you'll be listening to the new series and I hope you'll be inspired to join the project and add your history alongside ours.
Neil MacGregor is Director of the British Museum and presenter of A History of the World in 100 Objects