BBC National Short Story Award winner: DW Wilson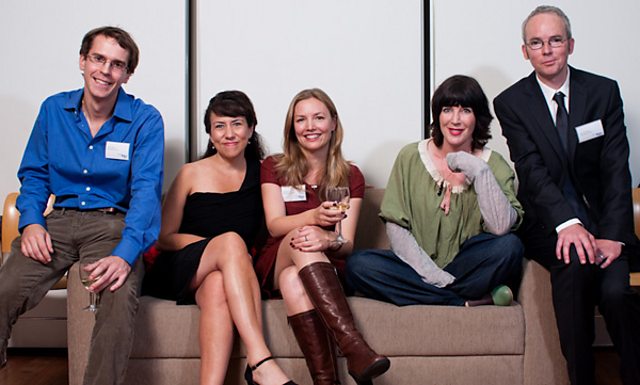 The 2011 shortlist (l to r): DW Wilson (winner), Alison MacLeod, KJ Orr, MJ Hyland and Jon McGregor
I'm not how many of us judges were conscious of the age or the gender of our five finalists in the BBC National Short Story Award when we read their stories for the first time.
Three of the writers chose to disguise their sex through the use of initials. Only later did I discover that MJ Hyland's name is Maria, KJ Orr's is Katherine, and DW Wilson is David.
We winnowed them out - and also Jon McGregor and Alison MacLeod - from a long list of over forty, picking their stories as the most intriguing, impressive and memorable. And perhaps as the freshest too - two of the finalists are strictly speaking still students.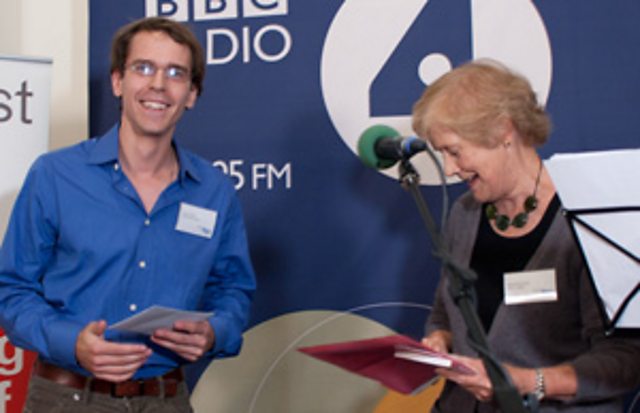 DW Wilson receiving the award from Sue MacGregor
I won't easily forget the look of joy on the face of David Wilson when he heard his name announced live on Front Row on Radio 4 on Monday evening in the Free Word Centre in Farringdon - or the burst of delighted approval from our young and enthusiastic audience.
It was a great evening out for all of us. As I think you may notice from the pictures.
Sue MacGregor is chair of judges, BBC National Short Story award