Editor's note: I asked Leigh, Radio 4's interactive editor, to share some ideas about things from the Radio 4 archive that listeners might enjoy over the summer and in particular programmes that they could download, put on their MP3 player or mobile phone to enjoy on their travels - PM.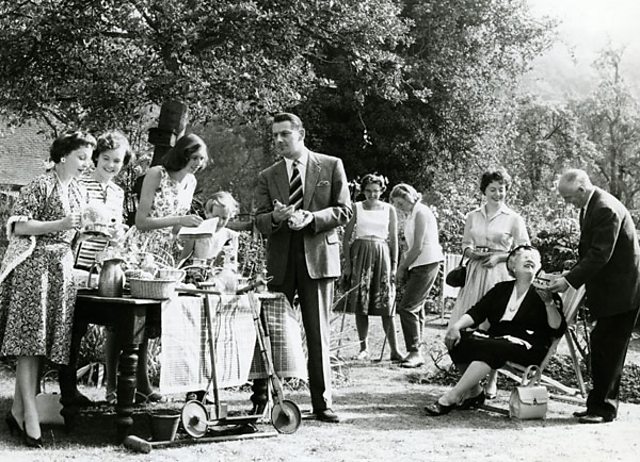 One of the most highly appreciated services we offer on the Radio 4 website is archive programme collections. You can listen online to everything we broadcast for at least 7 days after transmission but we're able to make quite a number of our programmes available in perpetuity, and have started to build some bigger archive collections.
Highlights from the past year include:
And we haven't stopped there. In the last few months, a little more under the radar, we've been building out some other programme audio archives back to around 2007, including:
The range of subjects and guests within these collections is an embarrassment of riches that will fill many happy weeks and months of listening. Radio 4 listeners won't need a recommendation from me to explore them. And there'll be more to come.
One way in which we can make this service even more useful is by making the audio portable. As a rule, more people choose to download our programmes than listen in real time via the website.
The advantages of downloading programmes are several:
the programmes are yours to keep forever
once downloaded you don't have to be online to listen to them
you can transfer them to portable and mobile devices and therefore you're not tied to a computer to listen
And I think that last point is increasingly important for digital audiences.
So we're starting to offer more of our archive content in this way, notably with the 500+ available editions of Desert Island Discs. There's no better holiday listening for speech radio fans so make sure you download some programmes to take with you on your mp3 players this summer.
The Reith Lectures and 100 Objects are also downloadable, as are up to 50 different programmes each week. Next up will be the complete In Our Time downloads in September (by popular request).
If you're new to downloading, it's an easy habit to start - here's an introduction.
Leigh Aspin is Interactive Editor at BBC Radio 4
Here's a selection of
Radio 4 podcasts
to download and take on holiday with you (find them all
here
) Ones marked with a * have more than one episode available to download:
Play of the Week (updates on Fridays)
Friday Night Comedy - Currently the latest episode of Chain Reaction. The News Quiz takes over from the 9th September.
Comedy of the Week - A different comedy every week
Documentary of the Week updated on Fridays
Books and Authors* - featuring Open Book, Bookclub and A Good Read. 61 episodes at the moment.
Desert Island Discs* - there are over 540 episodes of DID you can download. The most recent 42 are here and all available episodes can be found here and can be searched in a variety of ways.
Great Lives* - currently 22 episodes are available
In our Time* - currently 42 episodes are available
Material World* - currently 49 episodes are available
More or Less* - currently 23 episodes are available
The Film Programme* - currently 45 episodes are available
The Infinite Monkey Cage* - currently 10 episodes are available
Thinking Allowed* - currently 49 episodes are available
Caption from the archive: "The Archers (R4): 1959 01/09/1959 © BBC Picture Shows: Church Fete in Ambridge in the summer of 1959 - Irene Prador as Madame Garonne(extreme left), Michael Shaw as Charles Grenville (centre), Courtney Hope as MrsTurvey and Harry Oakes as Dan Archer(extreme right)"