Howerd's Ways: The Radio Times of Frankie Howerd on 4Extra
Editor's note: The Producer of Howerd's Ways: The Radio Times of Frankie Howerd, Mik Wilkojc writes about working on the programme for BBC Radio 4Extra. PMcD.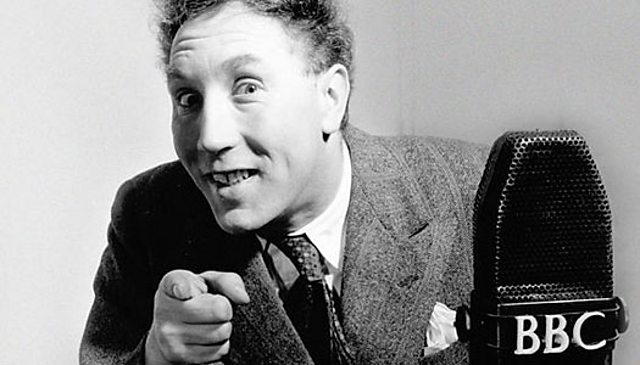 Busy year, 2012. The Olympics, The Queen's Diamond Jubilee and the Year of Shakespeare are all vying for our headspace so it's easy to overlook notable anniversaries. I'm sure that anyone above the age of forty will be shocked to realise that Frankie Howerd died two whole decades ago, on 19th April 1992.
And it came to pass, that he came to pass...
Frankie had a keen eye for the peculiar, and he would have been intrigued at how his own demise was reported. He died a day after fellow British comedy stalwart Benny Hill. Benny, however, was quoted as being saddened by the death of his 'great, great friend'. No Leveson Inquiry-style implications of Ouija Board hacking here, just a well-meaning agent.
When the prospect of marking Frankie's anniversary was mooted at Radio 4 Extra, there were two of us here who enjoyed the advantage of having had worked with him. The presenter, Peter Reed, had interviewed him in December 1989 on behalf of an organization making audio programmes for the blind. You can hear an extract of that conversation in Howerd's Ways: The Radio Times of Frankie Howerd.
I, in my then role as producer of Radio 1's Steve Wright in the Afternoon, had invited Frankie to be a guest on the programme in 1991. He was utterly professional, enthusiastic and thoroughly 'got' what the [then a novelty] 'posse format' involved and required. He loved the experience and educated the greater fun-loving audience by introducing them to the word 'acolyte'.
The third member of the Frankie tribute triumvirate brings by far the most to the table. Tessa le Bars worked her way up through Frankie's organization and was his final agent, business manager and - most importantly - friend. Tessa adds her own personal recollections to the bits between the programmes. We recorded those sections in Radio Theatre Dressing Room 1 in Broadcasting House, the very space where Frankie would have paced about obsessively going over his lines one last time.
As a young man, Frankie dreamed of playing Shakespeare and he fulfilled that ambition in 1957 in the Old Vic production of A Midsummer Night's Dream. To quote his Bottom, if you get my drift, Radio 4 Extra's three hour tribute features programmes that, "the eye of man hath not heard, the ear of man hath not seen" for many a year. Our compilation kicks off with a 1973 edition of The Frankie Howerd Show.
Next comes a revised version of Dylan Winter's excellent Radio Lives from 1995. The interview with Frankie's sister, Betty, has to be heard to be believed. Then, courtesy of yet another British comedy stalwart, the late Bob Monkhouse, a rare opportunity to hear Frankie involved in the show that propelled him to stardom.
Bob was compulsive collector of comedy, whether penned by him or not, and this 1953 edition of Variety Bandbox comes from the personal archive that he left behind. That is followed by an extract of the aforementioned Peter Reed interview and hot on its tail is a 1965 edition of Now Listen.
To conclude, we are delighted to have, from 1982, Frankie's second sojourn on Roy Plomley's desert island. The first, from 1959, has slipped behind the immersion heater of destiny, but we live in hope that someone out there recorded it.
Elements of the programmes throughout the three hours exhibit Frankie's human side. A man who wanted us to laugh at what he had so painstakingly created, not at its creator. He was a real-life Pagliacci and any Pagliacci, is a pal o' mine. What? No? Oh, suit yerselves...
Mik Wilkojc is the producer of Howerd's Ways: The Radio Times of Frankie Howerd.
Find out more about Howerd's Ways: The Radio Times of Frankie Howerd