Designing the new R4 web site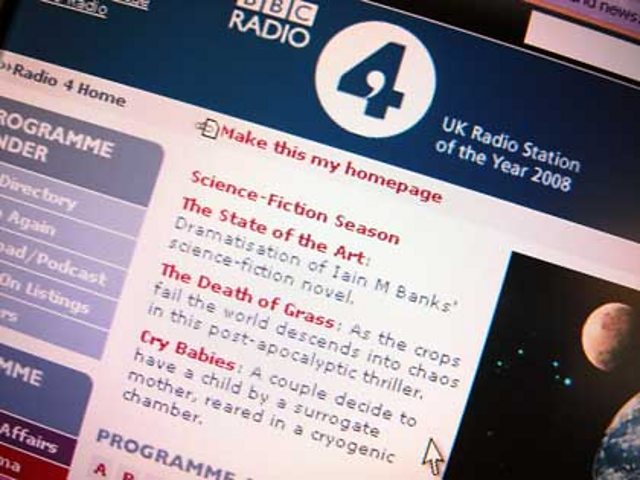 As Interactive Editor for Radio 4, I'm responsible for the content of our digital services. I'm joining the blog this week to tell you about a relaunch of the Radio 4 website scheduled for the end of this month.
This is something I've thought we should do for some time. The current site is about 7 years old - ancient in web terms. Its design and much of its supporting technology have become dated and won't be able to deliver all the great services that we want to bring you. The site has also become more crowded and consequently less easy to use as new services (podcasts, for example) have been bolted on.
Whenever an established website is relaunched, it is disruptive for its users. It's rather like a supermarket re- opening after a refit: it looks brighter and you assume people must have made changes for a good reason but it takes you a couple of visits to find all of your favourite items again. You need a good reason to justify that disruption.
And there will always be more that we could do to enhance programme sites, or new technologies just a few months away that we could wait for. Developing a website is a job that is never completed.
The most important reason for relaunching now is that some of our core services just aren't working as well as they should. For instance, you've understandably been frustrated when a technical problem has prevented you from listening online to your chosen programme. The current website's relatively old and patchwork technology is the cause of some of the problems we've experienced in recent months and applying sticking plaster will only work for so long.
While your feedback has been reasonably positive over the last few years, we've also picked up a trend (both from the emails you send and more formal audience research) that you're finding the site a little less easy to use and we've had quite a few comments about the site feeling "cluttered", especially our homepage. I recall one user's more extreme response to the question "what do you dislike about this website?". "Everything except the audio" he or she replied.
There are several advances in design and technology on bbc.co.uk that we can take advantage of. At relaunch, we'll be moving most of the site to a wider page template (compare the width of the Radio 4 homepage with the BBC homepage) and adopting a fresh design that will give our content more room to breathe. The site will be supported by improved technology that should provide a more robust audio service and will deliver more consistent navigation around the site. So there's a good match between these improvements, the issues your feedback raises and our own aspirations for the progress of the service.
This week we're analysing the results of our user- testing of the new site. I'm encouraged that initial reactions seem to be positive from regular and lighter users but we will doubtless be making some tweaks to the work we've done. I'll then give you a preview of the new page designs and features next week.
One last important point: this relaunch is a milestone in our redevelopment of Radio 4's web service but we don't intend to wait another 7 years before developing further. There will be more to do to improve the site and it will serve as the foundation for some exciting new features and programme sites that we hope to launch during the next year and beyond. I'll look forward to your comments once we've relaunched, which will help us to improve the service as we go forward.
This is Leigh's first post about the redesign. Here is the second.