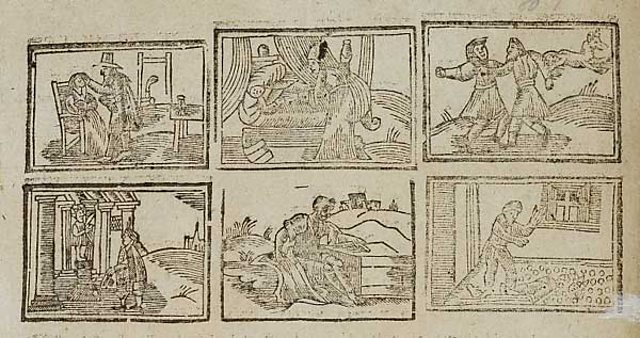 http://www.bbc.co.uk/programmes/b00t0dbn
If only we could hear voices from the past: the other couples whispering in our bedroom, the other children shouting up the stairs. As a radio producer I often think about what the past sounded like. That's why I was excited when I realised there is a way of hearing those voices: the records of criminal trials in the Old Bailey. Thanks to the court short-hand writers we have records of everyday speech from the 18th century: teenagers, servants and prostitutes and scholars and highwaymen, all recorded.
I had no idea this rich resource existed until I worked with Amanda Vickery on her last Radio 4 series, 'A History of Private Life'. She brought me vivid material - ordinary people describing their everyday lives - and some of it from the Old Bailey archives. From that came the idea for this series. Amanda is a leading social and cultural historian, and we have used the archive to explore everyday life in London, the streets, the parks, the shops, children's homes. The programme in which poor children speak about their lives is very moving.
I'm indebted to the two wonderful founders of the Old Bailey Online, Professor Tim Hitchcock (University of Hertfordshire) and Professor Bob Shoemaker (University of Sheffield), who helped me at every stage of the production process, explaining everything I didn't understand. Queries about the courts - what did a judge say when he sentenced someone to death? - were answered by Professor Peter King (Open University) & Professor John Styles (University of Hertfordshire). Musician and scholar Jeremy Barlow tracked down ballads, and singers Gwyn Herbert and Tom Guthrie, and fiddler Sharon Lindo, brought them to life. We did try to sing outside for a more authentic sound but were bedevilled by planes, sirens, and local workmen joining in... Jon Calver recorded the music, Hannah Marshall found the locations, Jo Coombs helped develop the format, and David Smith mixed the sound.
We needed a lot of readers to bring these voices from the Old Bailey to life: some are actors, but some are the modern counterparts of the people speaking in the 18th century. So, the children's speech (in next week's programme about children appearing as witnesses, victims and defendents) is read by local school children; the voice of the wonderfully camp Italian scholar in the last programme is read for us by an Italian lawyer working in London, and so on. And the really interesting thing was how easily and quickly it came to life: 18th century speech is astonishingly modern.
Elizabeth Burke is producer of Voices from the Old Bailey
Here are two ballads from the period, recorded for the series: both are touching and the second is rather frank in its description of the hardships of the time: