Dickens On Location on Radio 4 Extra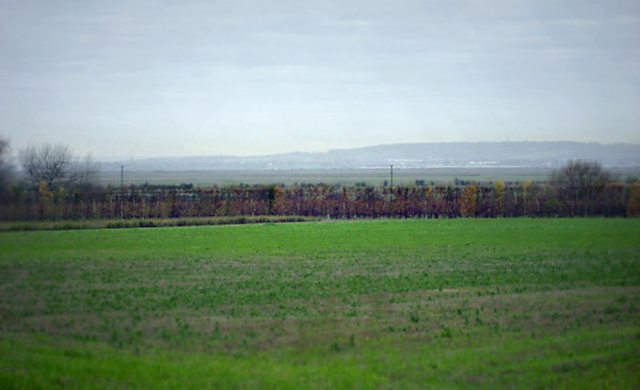 It wasn't a typical Monday morning. I was standing amongst the gravestones of a remote churchyard, seabirds and crows grazing with sheep in a nearby field and the occasional moo of distant cattle drifting across desolate marshlands on an icy breeze, waiting for Jools Holland to arrive and talk to me about Charles Dickens.
"Dickens On Location" is a series of short pieces on Radio 4 Extra in which places described by Charles Dickens are brought to life by people who live and work in them today.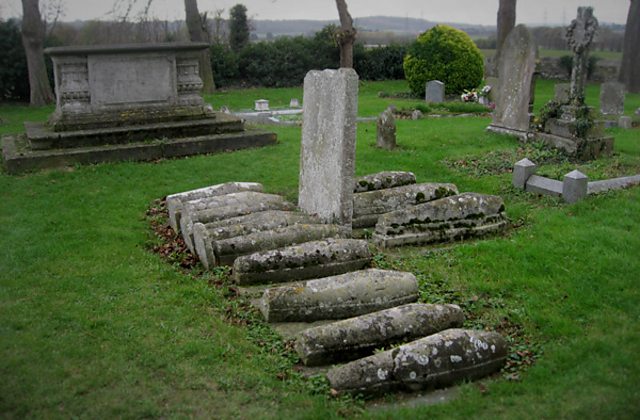 The churchyard in question belonged to St James' Church in Cooling, on the Hoo Peninsula in Kent, the spot that inspired the wonderfully atmospheric opening paragraphs of Great Expectations. It is here that young Pip first encounters the menacing Magwitch, a convict who has escaped by dragging himself across the mud, and hides behind the tombstones as Pip mourns for his family.
It was only as I stood by the church, gazing north across the marshes and the Thames to Essex in the distance, that I realised just how spot on Dickens' description is. He writes about the landscape as a series of horizontal lines - marshes, river and sky - and that's exactly what you see today.
In the foreground were fields, even ploughed horizontally, then a line of trees, then the marshes, then the estuary, then the industry and incline of Canvey Island beyond, all groaning under the weight of a leaden grey sky.
The Thames estuary is over a mile wide at this point but the land is so flat that you'd hardly know it was there, save for the incongruous sight of a huge container ship apparently slicing its way across the land.
As I clutched my copy of the text and stamped my feet against the cold I suddenly understood that it's not just Dickens' description of the landscape that's so evocative, but the writing itself. In a single, long sentence Dickens introduces 'the marsh country', laying down short descriptive passages in quick succession that mirror his horizontal lines.
The churchyard, dykes, mounds, gates, river and sea are all summoned to give the impression of a huge bleak panorama, and at the bottom of it all is Pip, a 'small bundle of shivers' crushed as much by the weight of the landscape as by the grief that he feels.
Dickens' ability to conjure both the physical and atmospheric properties of a place is surely one of the reasons he endures today. Kent and London are littered with places that cling jealously to that heritage, and most of them have a passage of text with which they will forever be associated.
From the wooden-trousered boatmen of Broadstairs to the soaring spire of Canterbury Cathedral, Dickens wrote not only about how places looked, but how they felt.
And it's something you can still experience today. When I started this project I expected to discover how places have changed since Dickens described them, but the overwhelming conclusion I've drawn is that not as much has changed as you might expect.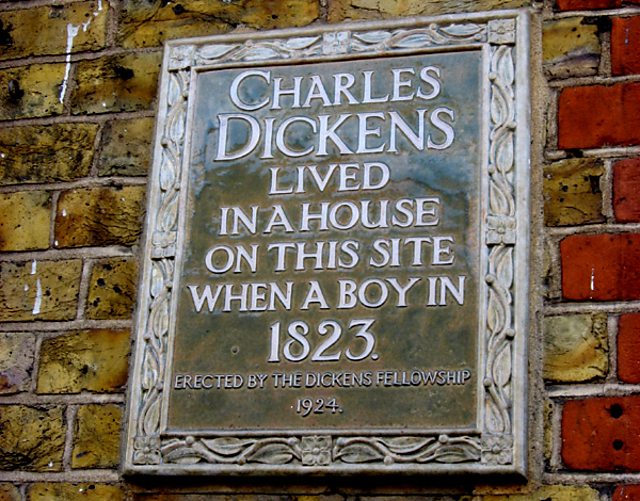 Dickensian type characters still populate the streets of Camden. Smithfield Market, though cleaner than it once was, still reverberates to the sound of cursing and quarrelling.
And on the Kent marshes, despite the threat from plans for London's new airport, you can stand in one of the most remote places in the South East of England and imagine that Magwitch himself might be revealed at any moment.
Ben Motley produced Dickens On Location for BBC Radio 4 Extra
Dickens on Location will be appearing throughout the Radio 4 Extra schedule during January and February. Jools Holland at Cooling Church is on this Saturday 7 January at 1.10pm this Saturday.
David Copperfield is on Radio 4 Extra at the moment. You can catch up on the Radio Player for the next four days and also listen live on 4 Extra weekdays at 10am and repeated at 3pm.
Hard Times follows starting Monday 16 January, then Barnaby Rudge starting Wed 25 January and Little Dorrit starting Mon 30 January. Our Mutual Friend follows that starting 6 February.
The Old Curiousity Shop also started this week - running for 5 weeks at 2pm on weekdays, followed by Nicholas Nickleby the following 6 weeks.
Details of Dickens on Radio 4 including an interview with Claire Tomalin on Front Row and Dickens discussed on In Our Time.