Strong language at teatime on Radio 4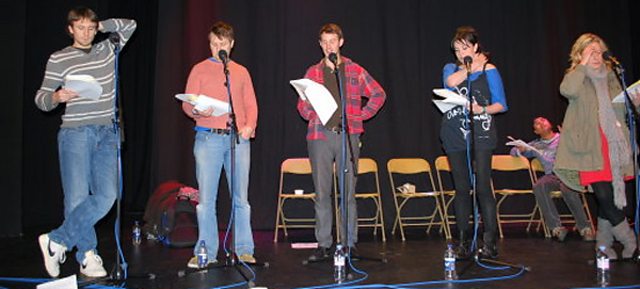 http://www.bbc.co.uk/programmes/b006slnx
Whenever the BBC surveys its audience to find out what it least likes - bad language is usually at, or near, the top of the list. Even those who enjoy using occasional expletives in company don't seem to want to hear them on the radio, and certainly not when children are around.
So why did the Radio 4 comedy series 'The Party,' written by Tom Basden, which has just finished a run at 1830, do just that and include some? The programme's use of the sexual swear word which rhymes with tanker, and is often accompanied by a gesture, shocked some listeners and baffled others.
New radio comedies often undergo baptisms of fire, but 'The Party' was widely applauded in our mailbag, and many listeners hope there will be a second series - but minus the bad language which they felt spoilt the comedy and their enjoyment of it.
In Feedback this week I put these concerns and criticisms to the Head of BBC Radio comedy Jane Berthoud, and this is what she had to say:
Please tell us at what you think of that interview and the use of explicit language on air by adding your comments here or by contacting Feedback via the web site.
Roger Bolton presents Feedback on BBC Radio 4
Listen again, find out how to join Feedback's listener panel or subscribe to the podcast on the Feedback web page.
The picture shows the cast recording Party at The Pleasance, London. From left to right: Tom Basden, Tim Key, Jonny Sweet, Katy Wix, Nick Mohammed (sitting) and Anna Crilly. There are more pictures on the Radio 4 web site.