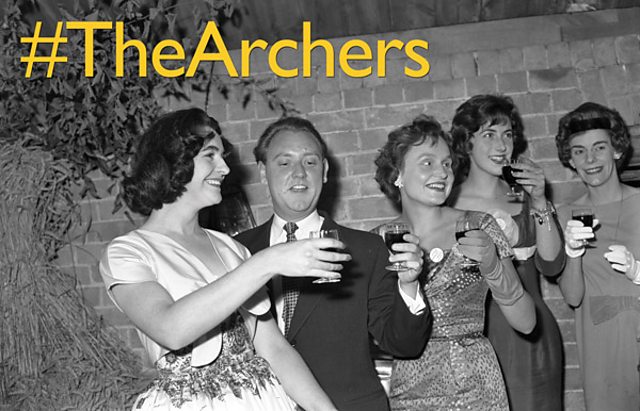 Join us on The Archers blog between 10am and 7.30pm on Sunday 2 January to celebrate the 60th anniversary of The Archers as it happens.
Consider yourselves warned (and warmly invited). The special 60th anniversary episode of The Archers is only days away and we want you to join in.
All day, from the beginning of the Radio 4 omnibus episode at 10am until the climax of the 30-minute special episode at 7.30pm we'll be running a live chat on the Archers blog, keeping time with Radio 7's simultaneous day-long Archers epic (classic episodes and omnibuses from the history of the programme running up to the big episode).
We'll be publishing your comments about characters and storylines plus the building speculation about the event expected to 'shake the Archers to the core.' We'll also bring you pictures and stories from the history of the drama all day. Visit the Archers blog at any time from 0945 on Sunday to join in - and tell your friends.
Then, during the anniversary episode itself (an unprecedented double-length programme starting at 7pm), visit The Archers homepage for a 'tweetalong' - The discussion about the anniversary episode on Twitter (which is sure to be lively) will be animated on the page in an app developed specially for the anniversary. Join in by using the hashtag #TheArchers on Twitter.
Steve Bowbrick is editor of the Radio 4 blog