Editor's Note: Saturday Live is Radio 4's Saturday morning magazine show featuring extraordinary stories and remarkable people. You can listen to the show here. In this blog post presenter Richard Coles looks ahead to this week's show - CM
The frost performs its secret ministry, said Samuel Taylor Coleridge, but there's nothing remotely secret about it this week. I suppose, after a year of record breaking weather, we are about to enter a mini-ice age and if that bodes ill for the old and the cold, it's good news for whoever does the pictures for jigsaw puzzles. My parish looks absolutely wonderful, the warm gingerbread of our local stone almost glowing dressed in the pure white of winter. Even better, the trees were all frosted this morning as the sun rose at about seven thirty and I sat in my study watching the east side of the church tower and steeple blush pink.
I did not have long to enjoy it, for this is a time of backed up funerals following Christmas and New Year, when undertakers and crematoria are on holiday. Thank goodness I've got no burials in the book because with earth standing hard as iron at the moment gravedigging is on hold too.
Yesterday we were in Suffolk, in the famous church at Mildenhall, for a family funeral on a day so cold it penetrated even the thick wool of the cloaks Vicars get to wear in winter. I had several layers on underneath, cotton, wool and fleece (isn't fleece made from recycled bin liners?) but all these were not enough to prevent the odd shiver.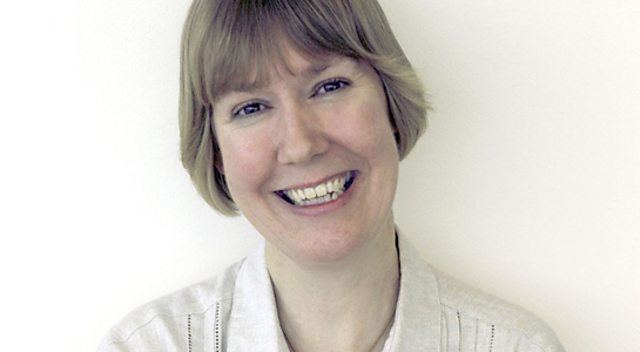 Charlotte Green shares her Inheritance Tracks on this week's Saturday Live
This morning I conducted a parish funeral of a man for whom we had to reserve six pews, on both sides; he had thirteen children, thirty eight grandchildren and fifty nine great grandchildren. As he Psalm puts it, children are an heritage of the Lord and he who has a quiver full of them is happy indeed. They are indeed a happy family and the funeral was jolly too, the solemnity of the occasion offset by comedy moments. After the church service we went to the Crematorium and instead of 'I Know That My Redeemer Liveth' at the end we had the theme for the Benny Hill show and for a moment I wondered what would happen if someone started slapping the bald head of one of the deceased's' shorter sons. 
I then had another family funeral in the afternoon, so I had to rush from the unlovely municipal Crematorium to get to the beautiful little church at Guilsborough on the other side of the county where I was giving the Eulogy. I stopped twice, first, slightly lightheaded with hunger, to eat a bar of Cadbury's fruit and nut in a lay by on the A14 dressed in cassock cotta and stole, and second to look at the most breathtaking view of the battlefield of Naseby where in 1645 the Civil War was decided and from which marauding bands of parliamentarians went out into the surrounding parishes, including my own, deposing unsympathetic Vicars, including the one here, my eight times great grandfather William.  
 
No such dramas attended this afternoon's funeral, I'm happy to say, and I hope nothing untoward will affect Saturday's programme, when our studio guest will be the brilliant cartoonist Martin Rowson. We meet too a woman who uses road kill for high fashion and a Sussex dairy farmer who, having been made the subject of a documentary film called 'The Moo Man', is shortlisted for an award at the Sundance Festival.
All these plus JP Devlin talking to whistling busker, a retired Commodore, and the Inheritance Tracks of Charlotte Green, who – tell it not in Gath - leaves the BBC this Friday.
 
Join Sian and I just after nine.
Richard Coles presents Saturday Live