The Reith Lectures 2011: Aung San Suu Kyi and Eliza Manningham-Buller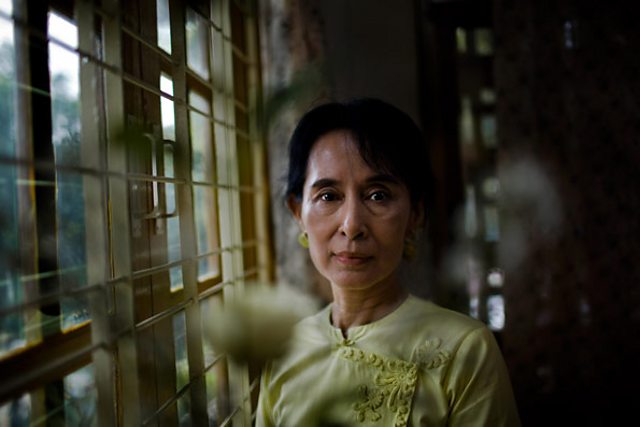 It has been a tense week. A BBC Newsgathering team has been making its way secretly into Burma, recording two Reith Lectures given by Aung San Suu Kyi and smuggling them out so that we can broadcast them on Radio 4.
News from the Reith Editor, Sue Ellis, during the week came in bursts... 'The team is in Rangoon... It's getting to her house and out again without being chased, which is the difficult thing. Then, there's leaving the country. It's all rather nail-biting'.
Indeed. But now I can say that, thanks to an extraordinary collective effort, within the BBC and way beyond it, we have the lectures safely recorded and ready to be broadcast as part of our Reith Lecture series for 2011.
And I have just this minute read Aung San Suu Kyi's quotes sent to me from Thailand by the team that smuggled her words out of Burma. What she says reminds us of our purpose: finding out and broadcasting the truth in all circumstances.
She articulates the very human need to speak and be heard and reminds us of the price we pay for silencing this voice. Here's her quote:
'To be speaking to you through the BBC has a very special meaning for me. It means that once again I am officially a free person.
'When I was officially "unfree", that is to say when I was under house arrest, it was the BBC that spoke to me - I listened. But that listening also gave me a kind of freedom, the freedom of reaching out to other human minds, of course it was not the same as a personal exchange but it was a form of human contact.
'The freedom to make contact with other human beings with whom you may wish to share your thoughts and your hopes, your laughter and at times even your anger and indignation, is a right that should never be violated.'
'Even though I cannot be with you in person, I am so grateful for this opportunity to exercise my right to human contact by sharing with you my thoughts on what freedom means to me and others across the world who are still in the sad state of what I would call "unfreedom".'
Presenter Sue Lawley, as I write this, will be thinking about her script and, together with the team, preparing to present and pull the programmes together with an audience and a panel.
This is an unusual Reith series very much dictated by events.
It has been a period of extraordinary international convulsion with the Arab revolution following fast after the financial crisis. There are wars on several fronts and we have had to come to terms with a new wave of global terrorism.
In response, for the first time, we have two lecturers and we are broadcasting the series across the year in two parts. The first part, presented by Aung San Suu Kyi, will be on air on Radio 4 and the World Service on 28th June and July 5th. Despite her international profile, because her freedom has been so restricted, we have never before had the opportunity of hearing 'The Lady's' considered views.
The second set of lectures will be presented by Eliza Manningham-Buller, the former Director-General of MI5, and will be broadcast in the run up to the anniversary of 9/11 in the autumn. These will offer a unique perspective on the decade-long preoccupation with terrorism and the tensions within democracies that surround this issue.
Aung San Suu Kyi's themes are dissent and liberty and Baroness Eliza Manningham-Buller will address 9/11 and intelligence and foreign policy since. These are two very different sides of a familiar story - the struggle for liberty and its defence.
The series will be entitled Securing Freedom.
Gwyneth Williams is Controller of BBC Radio 4 and BBC Radio 4 Extra