Vasily Grossman's Life and Fate: Listen online, download and keep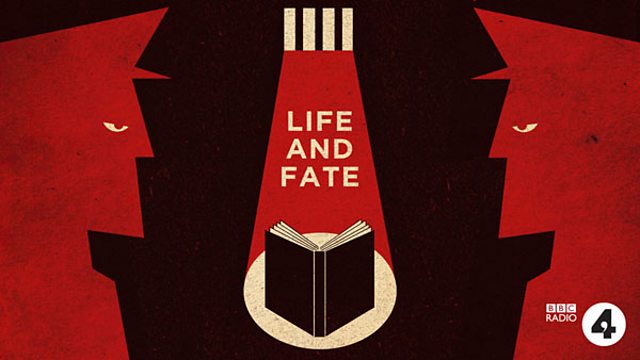 Every episode of Life and Fate will be available as a podcast for 14 days after broadcast to download and keep
Another big Radio 4 moment has arrived: every drama slot across eight days (apart from The Archers, rest assured!) is being commandeered to bring you a dramatisation of an epic historical novel. The title alone is both compelling and a little daunting: Life and Fate by Vasily Grossman.
So how best to support this on air event online?
Inspiration
I've been assured by several people I respect that this is a 20th-century masterpiece. But if you still need to be convinced that this is worth giving up a number of hours of your life to, then I hope you'll be inspired by some of the people we've asked to advocate the work to you. Two leading actors from the cast - Kenneth Branagh and David Tennant - have recorded their thoughts, and Andrew Marr has written an introduction on the Radio 4 Blog. For a more in depth discussion of the life and work of Vasily Grossman, I recommend last Monday's special edition of Start the Week.
Ready when you are
Let's assume you're in! But while you're already likely to be a loyal Radio 4 listener if you're reading this blog, you may find it hard to make time for a whole week's worth of drama, however enticing. Here's where the digital offer plays its key role: enabling you to catch up at a convenient time. Every part of the drama will be available on the Radio 4 website after broadcast until a week after the final part is broadcast. And we're podcasting every episode too, meaning that you have 14 days after broadcast to download and keep each edition for free.
Guiding you through
I'm assured by the drama's producer, amongst others, that a family tree is an essential aide memoire to help us keep track of the novel's large number of characters. So download this friendly guide before you start.
There are synopses on the programme pages and more background to the production on this blog post.
However you listen, I hope you enjoy it.
Leigh Aspin is Interactive Editor at BBC Radio 4