Feedback: The BBC had "got it wrong on women"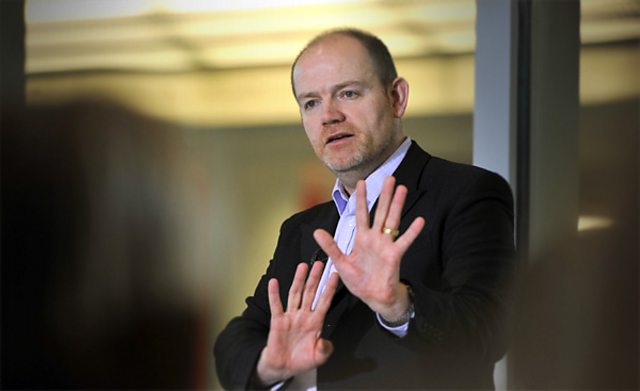 Mark Thompson: "Those who say that the BBC has a case to answer about the way it treats older women
on the air are right..."
This week the Director General Mark Thompson wrote in the Daily Mail that the BBC had "got it wrong on women" saying that the Corporation does not have enough older female newsreaders and presenters.
This is a strange phenomenon when, as he also pointed out, there had been a revolution in the number of women in leadership roles in the Corporation.
At one point recently the top three roles in BBC Television were filled by women but that did not seem to make a difference to the number of older women on screen.
Indeed it was a woman, Jay Hunt, who was Controller of BBC One when Miriam O'Reilly was ousted as presenter of Countryfile and subsequently won an employment tribunal against the BBC on the grounds of ageism.
Are things better in BBC Radio where only one of the main five network controllers is a woman, and their boss is a man?
Critics would say that might be why for example only one of the Today programme's presenters is a woman and that on Radio 2 there isn't a woman presenter to be heard for most of the day, young or old. (Though it has just been announced that Anneka Rice will be joining as a presenter.)
But are men alone to blame for this imbalance? Are women afraid to promote older women?
Mrs Thatcher did not seem to see it as her responsibility to change the gender balance of her government or party. Is that the position of women leaders in the BBC today?
They have fought so hard to be regarded as equal that could it be that, unlike the Prime Minister David Cameron, who argued this week for more women in the boardroom, they don't feel they can demand more women in in front of the microphone?
Whatever the truth I do think some great women broadcasters are now underused. In my view that includes Sue McGregor, and in particular, Olivia O'Leary.
In the Feedback mailbox this week there is more support for the idea of a woman DG, and for one of our listener candidates who I "interviewed" on last week's Feedback.
We also ask a teacher and pupil to swop music station for seven days, and I try and find out why iPlayer sometimes cuts off the end of radio programmes but not television ones.
You can hear today's programme online shortly after transmission.
Thanks for listening and do keep writing, whatever age or sex you are.
Roger Bolton presents Feedback